Finding a spare outlet when you are traveling can be a pain, especially if you are stranded in an airport or poorly laid out hotel. We pointed you towards a cool adapter from Japan that added an extra plug to your notebook's power adapter recently; but it didn't work here in the States.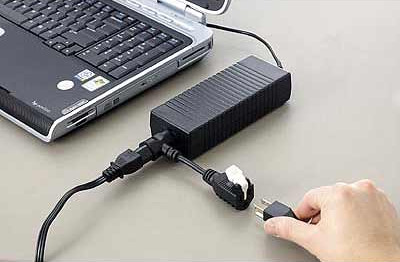 Since then I've been looking through CyberGuys.com for a similar product and found the Ziotek T Liberator line of adapters to add an outlet to your notebook power adapter. These adapters cost between $3.99 and $4.49 depending on the type of power cord your notebook uses and offers a 2 prong or 3-prong plug.
You can purchase the following versions at CyberGuys:
If you travel often, this could be the best $4 you've spent on a notebook accessory!
Advertisement