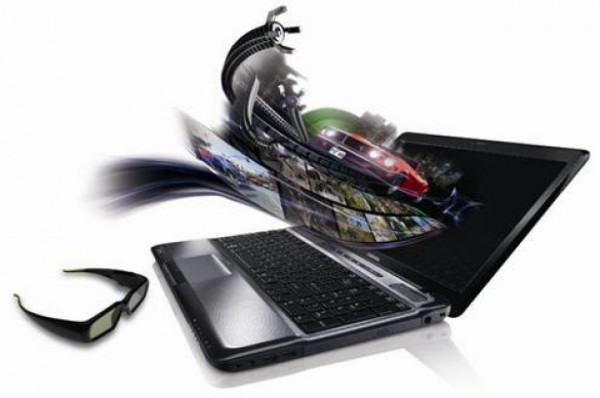 The number of 3D notebooks is expected to double in market share to capture 2% of the total laptop shipments in 2011, up from 1% in market share in 2010. Models of 3D notebooks include those that use active-shutter and polarized glasses, though industry analysts say that 3D systems won't become mainstream until glasses-free displays make it to laptops. The numbers are based on roadmaps by various notebook-makers.
The rise in 3D notebook shipments is credited to the increase demand in 3D games and 3D movies.
At the Consumer Electronics Show, Lenovo, Dell, Toshiba, Sony, Fujitsu, and others have demoed new 3D laptops; Toshiba's laptop is one of the few that doesn't require glasses and uses head tracking technologies.
Currently, according to DigiTimes, "shutter glass 3D panels are supplied mainly by Samsung Electronics, Sony, Chimei Innolux and Chunghwa Picture Tubes (CPT), while polarized 3D panels are supplied by LG Display and AU Optronics (AUO)."
3D displays are beginning to gain momentum in the smartphone and mobile space as well. Sharp has introduced the Galapagos glasses-free 3D Android smartphone and LG is expected to unveil its Optimus 3D Android smartphone at the Mobile World Congress trade show this month in Barcelona. Nintendo is making its push into 3D with Sharp's glasses-free display on its 3DS handheld gaming console.
Advertisement