Tomorrow is World Backup Day, an annual event invented to bring awareness to the masses around backups, data, and security. Most people know that they should back up their important data but many don't do it.
Why? Some are busy and think setting up a backup scheme is too time-consuming, others might think it's too hard or complicated, and many are worried that it will cost too much money. Guess what: none of that needs to be true.
Below are four fast or easy or inexpensive or free ways to back up your important files, including music, video, documents and more.
The most important thing to remember is that redundancy is your friend. Like grandma said, don't put all your backups in one basket. Mix it up between local and offsite/cloud storage to make sure your data is safe no matter what happens.
Local Backup
Keeping a local backup makes it easy and fast to recover files if something goes wrong. You'll need either a large external hard drive — 500GB minimum — or a NAS device. NAS stands for Network Attached Storage and, as the name implies, it connects to your entire home network, not just one computer.
I recommend a hard drive if you only have one or two computers in the house. If you have more than that and/or like to access files or media on every computer and possibly your TV, look into a NAS device.
1 – Hard Drives
If you don't already have a large drive, here are my suggestions:
Seagate FreeAgent GoFlex Ultra–portable Drive (PC and Mac)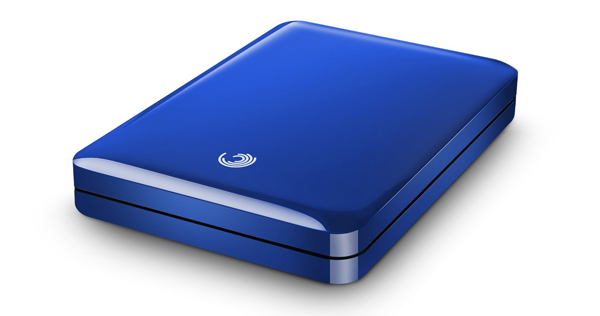 Comes in sizes ranging from 500GB ($199) up to 1TB ($179). I recommend this one because it comes with a USB 3.0 interface, but you can also buy eSATA and Firewire interfaces for it so you can get the fastest backup speed no matter what ports your computer has. Plus, it includes good backup software.
[amazon_link id="B0045371FU" target="_blank" container="" container_class="" ]Buy it @ Amazon[/amazon_link]
Seagate FreeAgent GoFlex Desk External Drive (PC and Mac)
For people who need more space, this drive comes in 1TB – 4TB sizes ($129 – $249). It's great for a large media collection. It comes with either USB 2.0 or 3.0 connectors (I suggest going with 3.0) and users can also buy a Firewire adapter if needed. It also comes with backup software.
[amazon_link id="B005IA8450″ target="_blank" container="" container_class="" ]Buy it @ Amazon[/amazon_link]
2 – NAS Devices
LG Super Multi N2A2 (PC)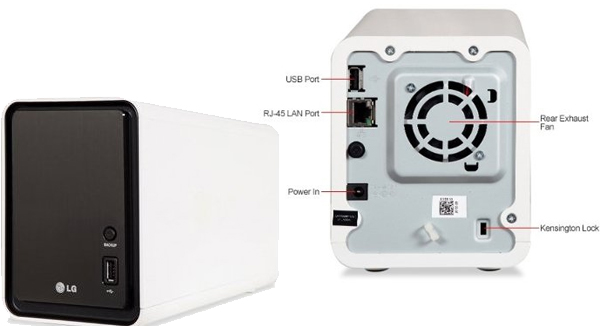 This NAS device is made for power home users, and though it's easy to set up, I don't recommend it for people who aren't pretty comfortable with tech. Once set up, users can manage the device through a web interface. File transfers happen over the network, but since the drive itself is connected to your router via an Ethernet cable, it will happen fast. The drive has 2TB of space ($229) plus you can plug in an external hard drive to add more storage. There's no backup software included.
[amazon_link id="B004LAYP7O" target="_blank" container="" container_class="" ]Buy it @ Amazon[/amazon_link]
3 – Backup Software
If your hard drive or NAS device doesn't come with a backup solution, you have a few good choices.
Time Machine (Mac)
This free utility included in Mac OS X backs up automatically after the initial setup and is easy to use.
Check out this post for details: How to Setup Time Machine on Your Mac
Create Synchronicity (Windows)
This free, open source backup solution will keep backups fresh by syncing when it detects changes. Though straightforward to use, it's not as tech-novice friendly as other solutions. However, it's pretty powerful for a free program.
Clickfree Automatic Backup Software (Windows)
This $30 program is perfect for people who want the easiest backup ever. You just install it, then connect an external hard drive via USB. The software asks if you want to use it for backup. Click yes and Clickfree does all the work for you, figuring out which files and folders to sync. Subsequent backups will only worry about files or folders that are new or have changed. Users can tweak the settings if they want, but otherwise you get hassle-free, automatic backups.
[amazon_link id="B007G07MDU" target="_blank" container="" container_class="" ]Download It @ Amazon[/amazon_link]
Macrium Reflect Free (Windows)
Most backup solutions concern themselves with your files and media and such, but it's also a good idea to make a disk image of everything on your hard drive. Why? Because if the hard drive crashes and can't be used anymore, you can buy a new drive and restore everything from your operating system to all of your programs plus your files. This kind of backup takes a long time and is pretty involved. Macrium Reflect makes it simple to do and is free.
4 – Cloud Backup
Backing up to the Cloud — which just means to an online service, not a local hard drive — shouldn't be your only method of backup. It should be a backup to your backup.
Aside from keeping your files safe, it's also useful for accessing them when you're away from the computer. Most good cloud services have apps for phones and tablets, and all of them will allow you to sign in from any computer to manage or download files.
SugarSync
This is my cloud backup service of choice because the company offers 5GB of free space and reasonable rates if you want or need more. Plus, the free service allows for syncing across multiple computers. And you don't have to sync just one folder, you can sync as many as you want.
SugarSync Plans: 5GB (Free) | 30GB ($4.99/mo or $49.99/yr) | 60GB ($9.99/mo or $99.99/yr) | 100GB ($14.99/mo or $149/yr)
DropBox
One of the most popular cloud sync services around, DropBox works similarly to SugarSync and will keep data up to date and accessible from multiple devices. Because it's so popular, it makes sharing files with others easy, too. All they need is a free DropBox account.
DropBox Plans: 2GB (Free) | 50GB ($9.99/mo or $99.00/yr) | 100GB ($19.99/mo or $199.99/yr)
Google Music
I mention this because it's hard to find a service that will allow you to back up your entire music collection online for free. 2GB or 5GB is fine for documents, but will fill up fast when you start in with media. Google allows you to upload up to 20,000 tracks for free then listen to them on Android phones or on any computer via a web interface.
iCloud
Mac, PC, iPhone and iPad users can sync data to iCloud, including music and video bought on iTunes, for free. There's a 5Gb cap on photos, documents, email and calendar data, but there's no limit to how much iTunes media you can store in the cloud. Essentially, if you bought it from itunes, you can re-download it at any time via iTunes on a computer or iDevice.
Learn how to setup and use iCloud:
These lists aren't exhaustive, but are meant to give you an overview of what's available. No matter which hard drive or NAS device or backup software or cloud service you prefer, take the time to set them up this weekend. It won't take more than an hour and, for many of you, won't cost any extra money.
More World Backup Day Posts:
Advertisement