The HP ENVY 14 Spectre made a glassy debut at CES 2012, taking home our Best Ultrabook of CES award and stealing the hearts of many attendees thanks to the sleek glass covered body.
The Spectre 14 won't start shipping until later this month, but if you can't wait for this 14 inch Ultrabook, you an preorder the ENVY 14 Spectre starting today from HP.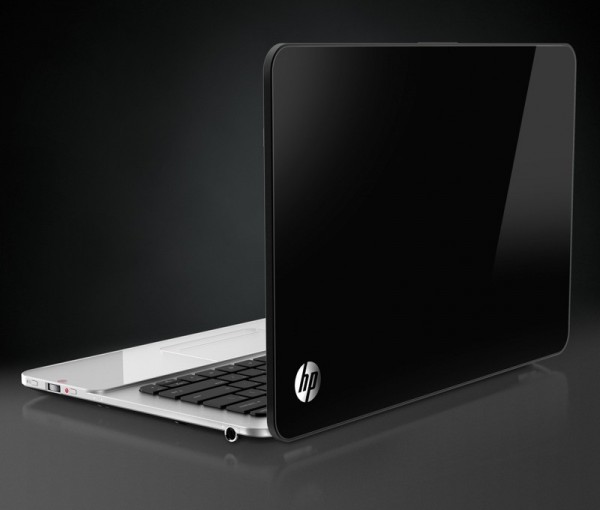 The Spectre 14 uses an edge to edge display to fit a 14 inch display int he frame of a 13 inch notebook, and covered the display and much of the frame with Gorilla Glass. There's even a glass covered trackpad, which we hope will perform better than the average Windows trackpad.
The 14 inch display is also a treat, with a 1600×900 resolution that allows you to see mor eon your screen at once. It is an HP Radiance display, which normally means better colors than your average notebook display.
HP ENVY 14 Spectre Hands On Video
Check out our hands on video with the HP Envy Spectre 14 that gives you a closer look at the Ultrabook and a rundown of the notebook's features.
Inside HP has an Intel Core i5 2nd Generation mobile processor, , 4GB RAM and up to a 256GB SSD. The notebook is equipped with HP Beats Audio and HP Coolsense for better sound and faster cooling respectively. HP has also included NFC technology and built in HP Wireless Audio support. The full size keyboard is backlit for a better typing experience in low light conditions.
The notebook weighs in under 4 pounds and is 20mm thick. Despite the thin size HP is claiming 9 hours of battery life and delivers all the ports you need including a full size Ethernet port that flips open when you need to connect.
The HP Envy 14 Spectre starts at $1,399 – Preorder From HP
Advertisement