The Notebooks.com team found a collection of amazing devices at CES 2012. We weeded out the best of the best after a week of visiting countless, press conference and meeting rooms to check out the latest notebooks and gadgets. We were pleased to see solid notebook innovation at CES 2012, despite the naysayers that are telling the world that we live in a post PC era. New notebook form factors, components and design elements mean that consumers will have the best mobile computing experiences yet in the new year.
We invite you to check out the Best of CES 2012 list below, which highlights the most amazing gear of the show, gear we want to purchase when they hit store shelves.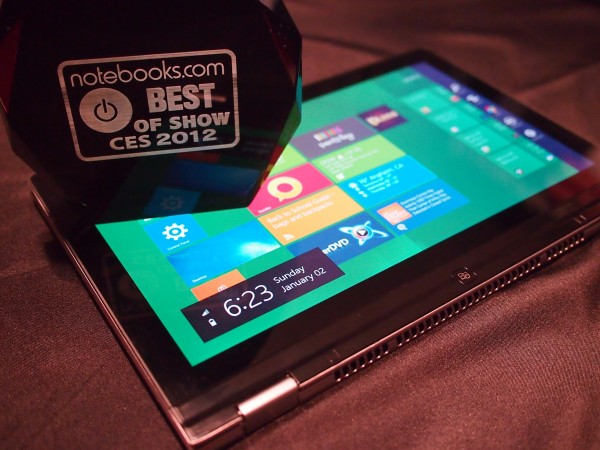 The IdeaPad Yoga is the one computer we simply can't wait to review…and buy. If you thought the convertible notebook/tablet form factor was dead, Lenovo's Yoga will change your mind. While there was no shortage of ultrabooks and other thin notebooks released at CES 2012, the Yoga is much more than a notebook.  The Yoga's display folds 360 degrees to transform into a Windows 8 tablet. Combined with a ten-finger touchscreen, users will truly get the full Windows 8 experience. The Lenovo IdeaPad Yoga proves that we are not in the post-PC era just yet. Read our IdeaPad Yoga coverage here.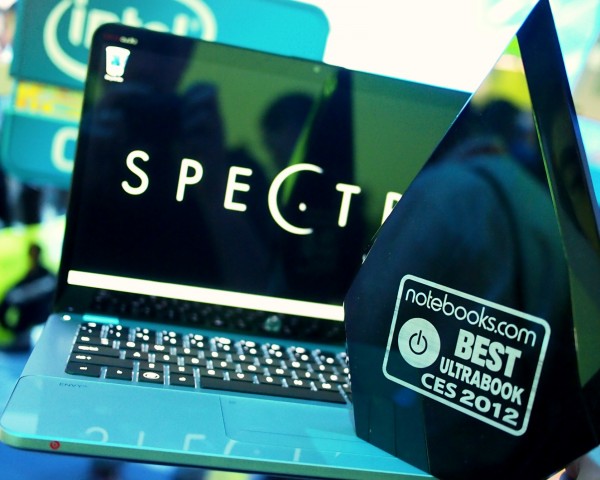 The HP ENVY Spectre is a new take on the Ultrabook from HP which uses a beautiful Gorilla Glass finish to set it apart. Inside the slim body, we have a 14 inch high resolution display packed into a body the size of your average 13″ Ultrabook. The great looks, thin package and numerous extras helps this stand out in a sea of Ultrabooks and earns it our Best Ultrabook of CES 2012 award. Read our HP ENVY Spectre 14 coverage here.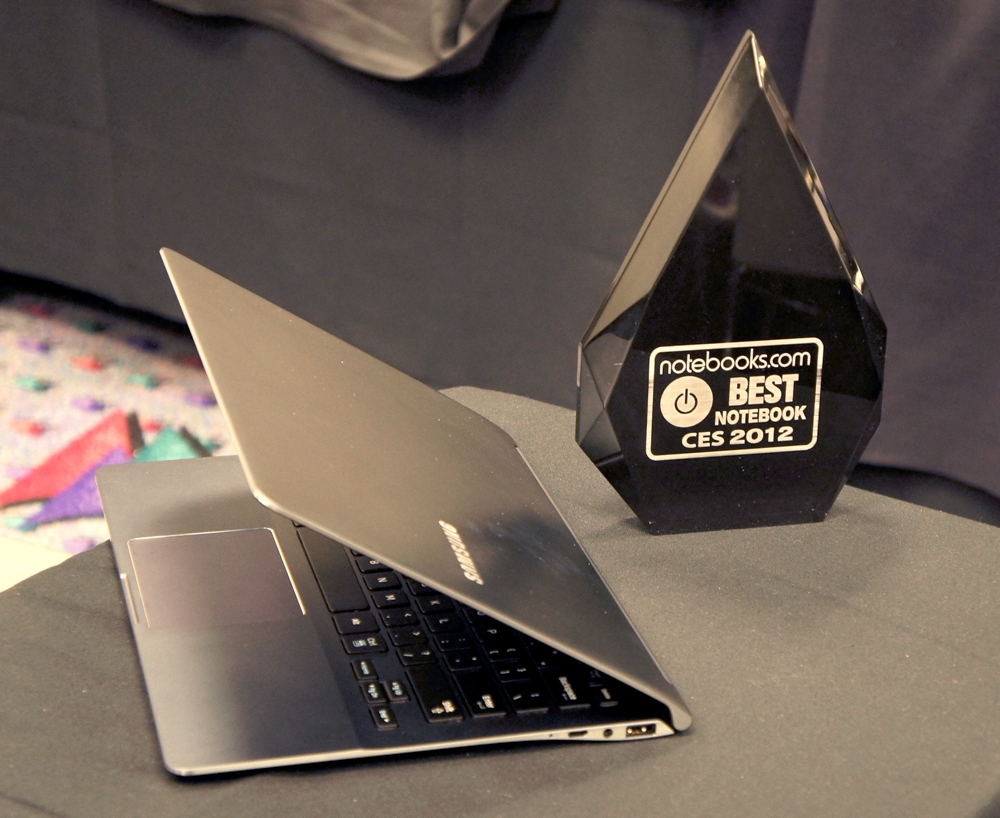 The redesigned Series 9 is the kind of notebook only a company like Samsung can make. Designed in 12 months with dozens of custom-made and engineered components, this ultraportable isn't just thin or light, it pushes the boundaries of design while still offering mainstream performance.  The minute you hold this notebook you'll know it's something special. Samsung managed to wrangle 13″ and 15″ displays into footprints typically found with notebooks with smaller displays.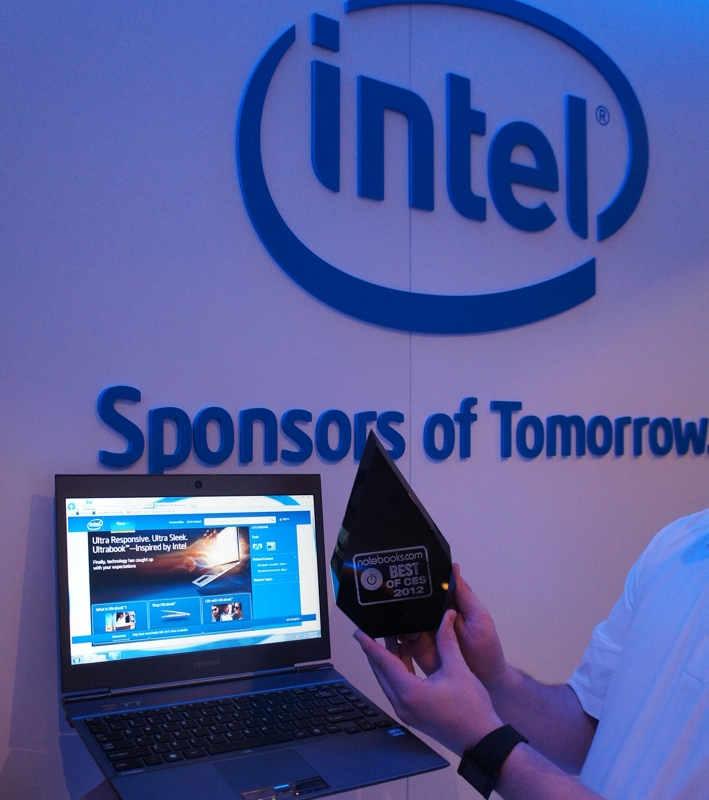 Intel's commitment to the Ultrabook came to fruition at CES 2012, and continuing through the year we'll see Ultrabooks arrive in a number of new form factors. From convertible tablets to Ultrabooks with larger screens, Intel is driving innovation in a meaningful way. Consumers can expect thinner and lighter notebooks at more affordable prices this year thanks to Intel's leadership.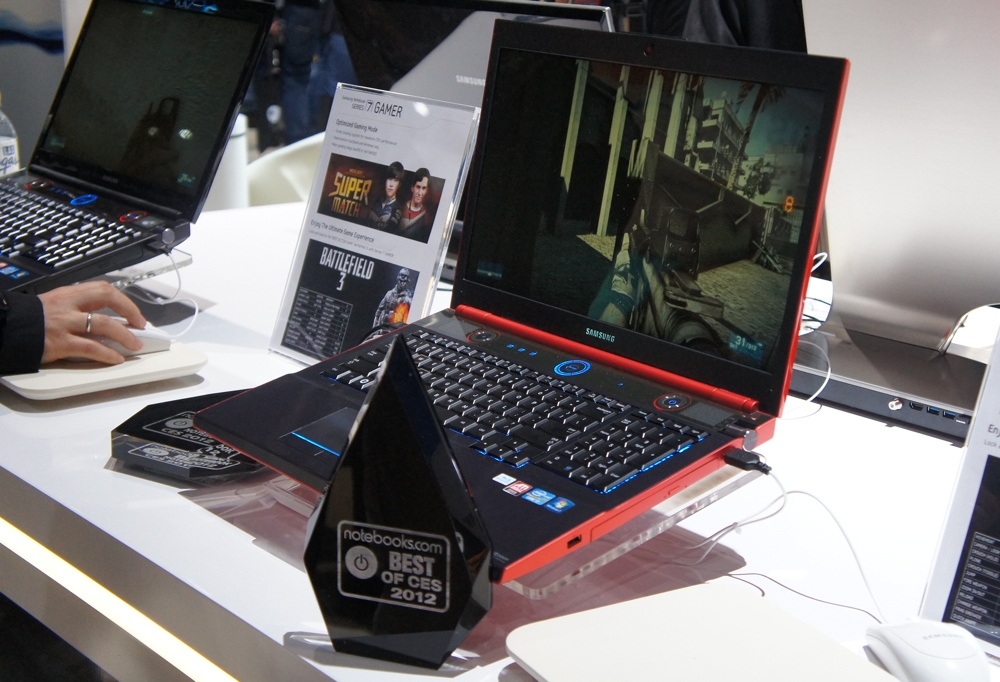 This notebook exemplifies all the things gamers look for in a machine, portable or not. Still, when a laptop combines powerful specs (third gen Core i7 CPU, Nvidia graphics, 2 TB hard drive) with eye-catching flair and a relatively thin and light design, we can't help but be impressed. This notebook is ready to rock the latest video games thanks to its overclocked gaming dial, second generation Intel Core i7 processor and NVIDIA GTX 670M graphics.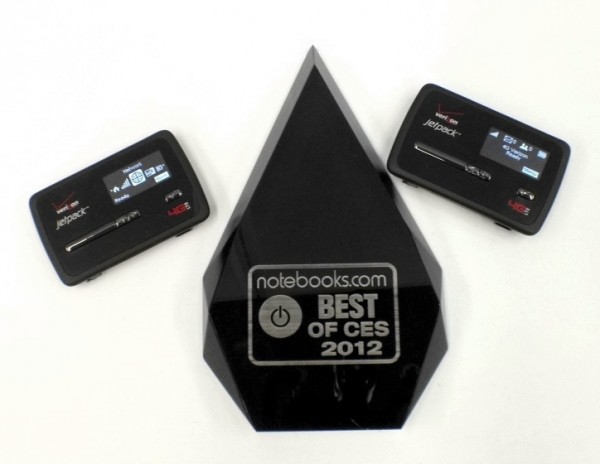 Novatel took everything we liked about the MiFi and added an OLED display to show signal strength, battery life and text messages, as well as the ability to connect up to 10 devices so that you don't have to choose between your array fo WiFi devices. Couple this with the extended battery option for close to 10 hours of battery life and you'll understand why we picked the MiFi Jetpack as our Best Notebook Accessory of CES 2012.
 The Seagate GoFlex and GoFlex Desk drives are now compatible with Thunderbolt ports, which can transfer data at up to 10 Gbps, leaving USB 3.0 and eSATA in the dust. Thankfully, you won't have to go out and buy entire new external drive if you upgrade to a Thunderbolt-enabled notebook if you're fortunate to already own a Seagate GoFlex drive.  With Thunderbolt hard demanding a steep premium, these adapters will let more consumers fully utilize their shiny new notebooks' Thunderbolt ports.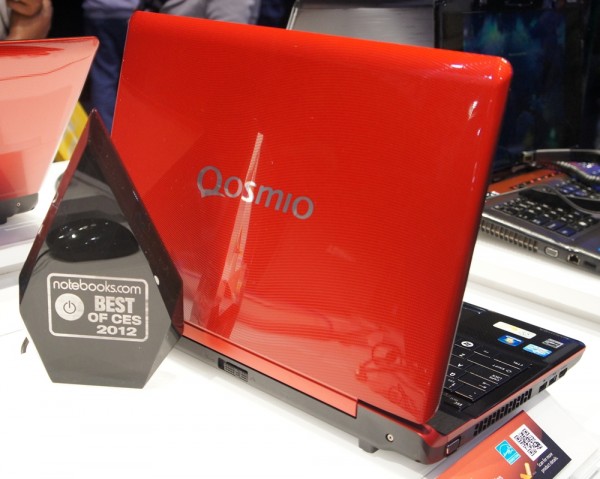 The Toshiba Qosmio F755 brings 3D gaming and movies without forcing you to wear funny looking glasses. Glasses free 3D takes the pain out of 3D content on your notebook, making it an option in public and for those of us who wear corrective glasses. The eye tracking software works well, drawing you into the game without worrying about losing 3D when you get wrapped up in an intense battle. We loved the prototype of this technology Toshiba showed us last year and we love it even more now that it's a real product.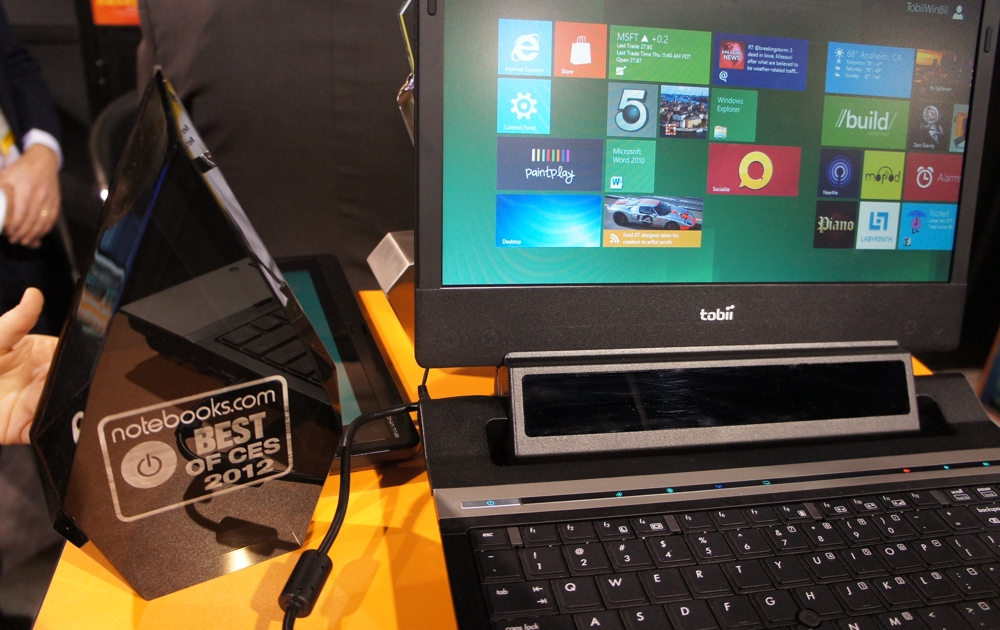 Tobii's gaze interaction technology will change the way you use computers. By using one's eyes to focus on icons and elements, users can accomplish tasks faster and increase efficiency. Plus, it's just cool to control your computer with your eyes
Advertisement