The Razer Gaming Notebook, known as the Razer Blade is finally coming to market, with preorders starting shortly and actual units shipping in time to be place under the Christmas tree with care.
The Razer Blade gaming laptop includes a touchscreen next to the keyboard, to help gamers take control of their on-screen characters in new ways.
You will be able to preorder the Razer Blade starting at $2,799.99 by early next week.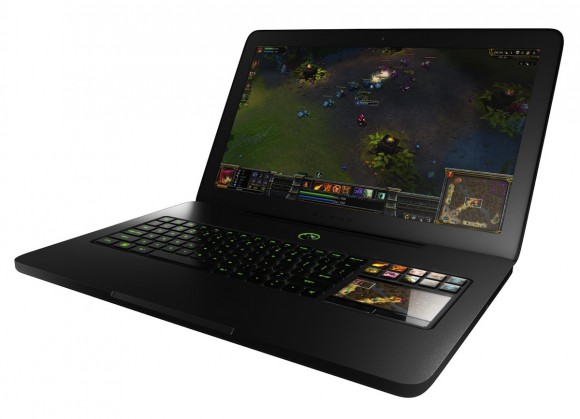 If you choose to game on the pricey Razer Blade gaming notebook, you will get a very capable machine. Specs include;
17 inch Display
2.8GHZ Intel Core i7-2640QM processor
256GB SSD
8GB RAM
NVIDIA GeForce GT 555M w/ 2GB GDDR5 RAM and Optimus
The big seller here is the touchscreen which you can see to the right of the keyboard. This secondary display is capable of showing you information about your game or act as a touchscreen controller that supports multitouch gestures.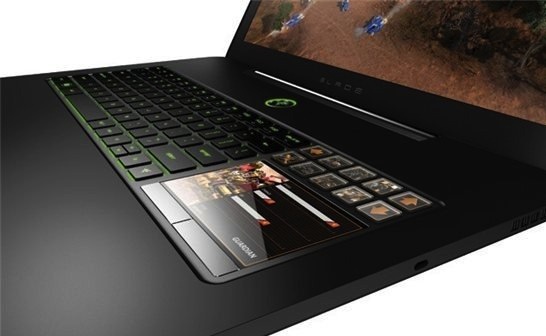 Above the touchscreen are 10 programmable buttons that will allow you to set up shortcuts to common activities and assign them a handy icon so you know what button to press during an intense gaming session.
Here is a video tour of the Razer Blade, which will give you a closer look at the touchscreen area and programable buttons.
The fast release of the Razer Blade is good news given the recent theft of prototype Blade laptops that were stolen last month, containing precious benchmarking data that the company needed.
Razer is best known for the numerous gaming mice, keyboards, audio and other products, but this is the first entry into the gaming notebook arena.
Does the touchscreen offer enough value to get you to plunk down nearly three grand?
Via Slashgear
Advertisement