Dell's been promoting two lines of gaming notebooks since it acquired Alienware. But things sure are changing with the introduction of the Alienware M17x. The Alienware M17x is the will be sold directly by Dell and the XPS line will no longer cater to gamers.
The Alienware M17x is clearly a high-end gaming notebook, but still within reach at $1,799. The base model comes with a single 1GB NVIDIA GeForce GTX260M GPU, Intel Core 2 Duo 2.4GHz P8600 processor, 250GB hard drive, 4GB of RAM and an NVIDIA GeForce 9400M GPU with HybridPower. A slot-loading DVD burner and 9-cell battery are also included.
Serious gamers will want to splurge on some of the M17x's high end options such as a Core 2 Extreme Quad-Core processor, 8GB of RAM, 512GB SSD and dual GeForce GTX260M GPUs.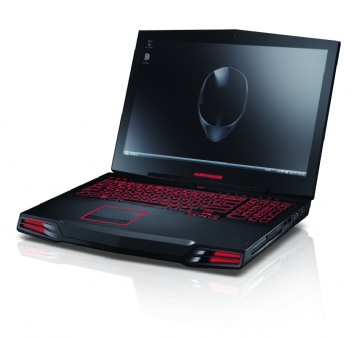 Darren Gladstone from PCWorld walked away impressed after spending some time with an Alienware M17x.
Advertisement