With students getting ready for school in the next couple of weeks, here are some suggestions for five hot laptops. Included are a:
budget Windows Notebook,
all around Windows system,
gaming powerhouse computer,
high-end Ultra-portable system,
and a high-end Powerhouse Money-Doesn't-Matter system
Because your needs are different than the next student, it's worth spending a decent amount of time to find a good notebook. We've covered student needs in a variety of articles, but this list includes a wide range of notebooks in a variety of prices. Returning upper class students may be interested in a more business centric notebook like these selections.
Budget Windows Notebook – Dell Vostro V131 – $499
The new Dell Vostro V131 looks like a really nice, inexpensive system for the budget minded student or parents who want long battery life. The base price is just $499, but for the model you would actually want to use it will cost closer to $700-$800. These are thin and light, with colorful options if you are into flair, or a basic black chassis if $30 is too much to part with for a touch of color.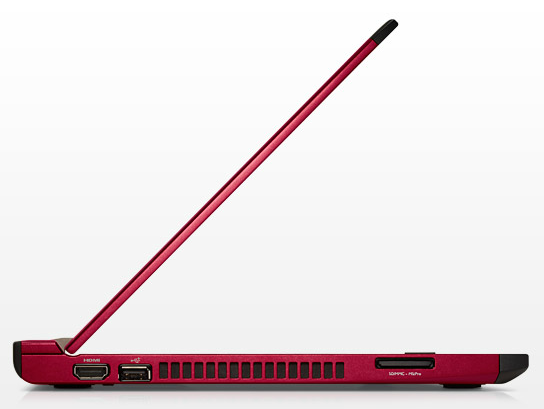 The chiclet style keyboards often make for easier typing. With 4GB of RAM, 500GB of hard drive space and an optional Intel Core i5 processor, it has enough power for light gaming and creative content editing.
Windows Budget All-Rounder – HP DV6T Series – $599.99
If you need a little more than a budget system because you want more entertainment options, the HP DV6T series is a good all-rounder choice. The budget level starts at a penny under $600, but with some add-ons you will have a fairly powerful system that won't break the bank.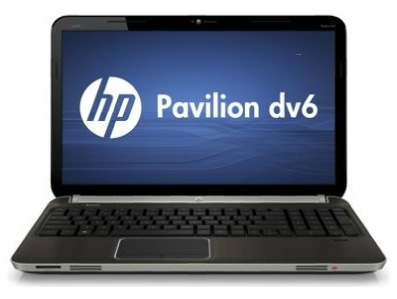 I have an older version of this laptop and used it for a few years before handing it down to my son, who loves it. The system has the power to run most software, other than hard-core games. If you select some key upgrade options you can put together a really nice system for not a lot of money. We added the following to the base configuration at HP:
Intel Core i5 from an i3 for $50
 AMD Radeon 6489M Graphics Card for $100
750GB 7200rpm hard drive from a 500GB 5400 rpm drive for $50
9-cell battery from 6-cell for $21 offering a promised 9.75 hours (6-7 likely)
The total, after the above upgrades, is $820.99. You can also bump the display resolution up to a full HD 1920×1080 and add a Blu-ray drive for a few hundred more.
This is a nice system that can serve as a jack-of-all trades computer that should be future-proof enough to last a student most of their high school or college career.
Windows Power User Gaming and Media System – Toshiba Qosmio F755 3D – $1,699
Do you like to play the latest and greatest games? Do you enjoy 3D Blu-ray movies? Toshiba put gamers and movie/music lovers in their cross hairs with the Qosmio F755 3D. The powerful laptop does glasses-free 3D movies thanks to a cool new face tracking technology making it the "first" glasses-free 3D laptop, according to Toshiba.
The built-in webcam tracks your face as you are viewing a 3D movie or game. The computer adjusts the images so that you can see both 2D and 3D content simultaneously. You can watch your favorite 3D Blu-ray movie, but the computer also transforms other movies into 3D too.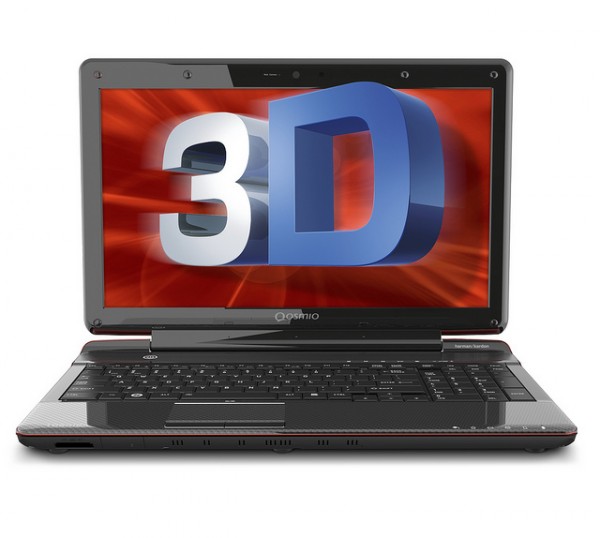 3D is cool, but the F755 offers more than that one trick. The 15.6″ entertainment computer comes with a high-end Intel Core i7 Sandy Bridge processor, which means the processor won't be your bottleneck for any intense tasks. The 8GB of RAM and a fast 750GB hard drive should tear through games, video encoding and converting or processing huge RAW digital photographs.
The Harmon Kardon speakers should pump out some great Dolby sound. Hook this rig up to your HDTV via the HDMI out port and share the fun with friends. Electronista says it will be ready to chew up your credit card on August 16th. See the company's Qosmio page after that date to find the system.
High-End Ultra-Portable – Apple MacBook Air 11″ – $999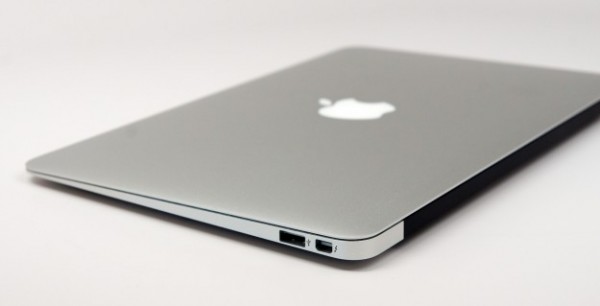 Some students only want a nice looking laptop to write papers, take notes in class and surf the web with. Throw in a few light casual games, watching fun stuff on YouTube and what you need is the new Apple MacBook Air. The graphics processor on this system isn't that powerful, but the CPU and flash storage drive make up for that weakness nicely. You can easily throw an 11″ MacBook Air into a book bag and whip it out at a moment's notice to take notes or work on a group project in the library. The five-hour battery life keeps you going through most of your day. You can buy cheaper systems, but you can't get a better ultra-portable. Throw in another two hundred bucks to get the one with 4GB of RAM and 128GB SSD and your student will be much happier.
The 13″ model costs more but might satisfy students who want to do more than just type documents or surf the web. I love my 13″ MacBook Air and use it for most of the tasks needed other than hardcore gaming. If you only want an 11″ model, get this one for $1,199. If you want to jump up to the 13″ model, I recommend this model for $1,299.
High-End Power Money Doesn't Matter – Apple MacBook Pro 17″ – $2,499
For the student who wants to be able to do anything they could on a desktop on their laptop, we recommend the biggest MacBook Pro Apple makes. At 17″ it can serve as an entertainment hub in a dorm room. With the Intel Core i7 processor and 4GB of RAM it is ready for processor intensive tasks like making the next cinematic masterpiece. You can also frag bad guys with the best of them thanks to those specs plus the powerful AMD Radeon HD 6750M graphics processor with 1GB GDDR5 RAM. This screaming powerhouse ain't cheap, but you won't feel handcuffed by the specs your senior season if you bring this beast along your freshman year. I wouldn't recommend this system for everyone, but for the student who wants a desktop replacement system and money is no object, you can't beat he 17″ MacBook Pro.
A few recommendations: get 8GB of RAM for another $200. Add a $19 Apple Remote for making presentations and controlling it from across the dorm room.
Advertisement