Dell announced new versions of the popular Alienware gaming notebooks today, but left the smallest gaming notebook out in the cold.
The Alienware M14x, M17x and M18x add new Nvidia and AMD configuration options, but these new notebooks are missing the newest Intel processor.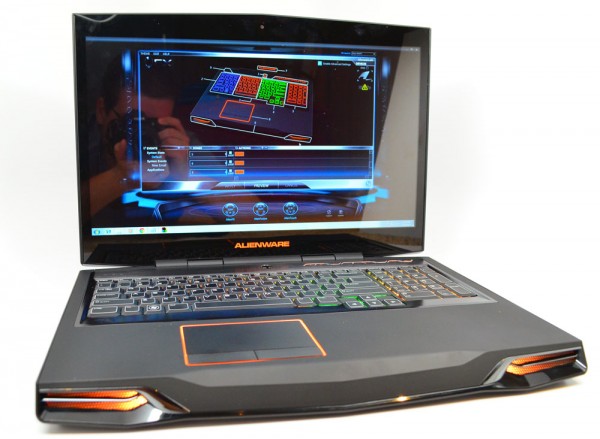 "no reason to buy a new Alienware notebook until May"
Intel Ivy Bridge processors are reportedly just weeks away from arriving in high-end notebooks, like the Alienware gaming rigs. Ivy Bridge Quad Core processors should be available in notebooks starting on April 29th.
There is no confirmation that Alienware notebooks will include this option, but there is no reason to buy a new Alienware notebook until May.
Gamers flock to Alienware gaming notebooks for the latest processors and graphics power, so it's no surprise that these notebooks will have AMD Radeon HD 7000 series GPUs and Nvidia GeForce 600 GPU options.
The new Alienware notebooks all come with a mSATA slot that can hold a SSD, Bluetooth 4.0 standard and Creative Sound Blaster audio with THX TruStudio software.
The Alienware M14X has a 28nm GeForce GT 650M GPU with up to 2GB of dedicated RAM and the option of adding 16GB of RAM and a slot loading Blu-Ray drive. The mSATA can hold a 64GB SSD for fast booting and there's even an option for a 512GB RAID 0 array according to The Verge.
Read: Alienware M17x Review
The larger M17x and M18x gaming notebooks aren't going to fit in backpacks as easily, but they do come with impressive specs and displays that will tempt users to camp out at their desks and order in food until cash runs out.
The M17x R4 has a GeForce GTX 660M with 2GB of dedicated RAM and the option for a GTX 675M or the Radeon HD 7970M. Configure this 17.3-inch gaming notebook with up to 32GB of RAM and your choice of storage configuration options. The display starts at 1600 x 900, but there is a highly recommended 1080P upgrade available.
The Alienware M18X offers similar options but has room for dual graphics cards, either the GeForce GTX 675M in SLI or the Radeon HD 7970M cards in CrossFire.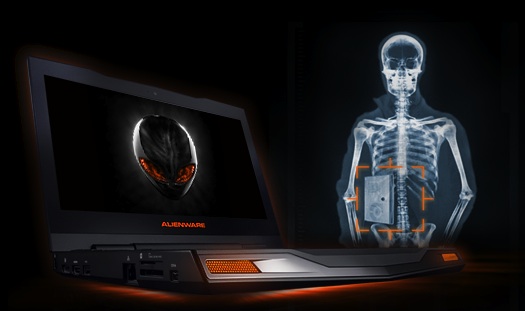 Gamers hoping for a new Alienware M11x gaming notebook will have to look at gaming ultrabooks for portable gaming fun as Dell tells The Verge this small notebook is being phased out.
Advertisement