When the weather gets nice, don't you wish you could ditch your desk and go outside to get your work done? If you've ever answered yes to this question, you need to check out our list of must have notebook accessories for working outdoors. These tools and accessories will help you stay connected and get your work done while you enjoy the beach, forest or just your own backyard.
Must Have Notebook Accessories:
Antiglare Screen Protector: One of the biggest challenges with working outdoors is the lighting. Most consumer notebooks come with incredibly glossy screens that make it difficult to work in the sunlight. If you aren't fortunate enough to have a work notebook hat has an anti-glare display, you can get one to fit your screen from NuShield. We have been testing one, and it does make reading your notebook easier in outdoor conditions.  We'll have a full NuShield review up soon, but our first impressions are positive. You can also get these screen covers for your various other gadgets. You can save 10% with the coupon code KPR%10.
Good Backpack: If you're going to be out of the office, a good backpack is a must. While I have always been a carry it all type, it's interesting to see a friend come over to the carry it with me side, after he upgraded to a proper backpack when his doctor told him that a sling backpack could be causing some health issues. Look for padded straps and a very good notebook compartment. Specifically, find one that has padding along the sides and bottom. Many notebook bags skimp on padding on the bottom, which can lead to cracked notebook casings. We like Mobile Edge, Booq, Tom Bihn and Level 8.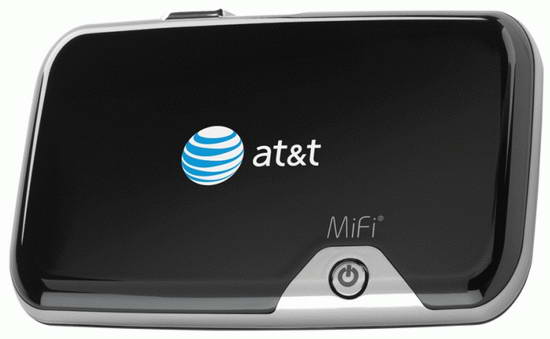 MiFi or USB Modem: If you plan to work from the park, you'll probably need an Internet connection. We recommend picking up a MiFi or USB modem, but you could also use your phone as a hotspot. Keep in mind that battery life can be an issue with the MiFi and phone as a hotspot routes so you'll want to keep a cable nearby. If you are an occasional work outside kind of person, you may want to look at Virgin Mobile's MiFi and USB modems which don't require a contract. You can also get a MiFi or USB modem for less than $50 from your favorite cell phone carrier with a 2 year contract; plans typically start around $30-$40 a month.
Protection for your Gear: If you are going to be outside for a long time with your notebook, iPad or other gadgets, you may want to look into a protective film like those from Zagg, Wrapsol and Gelaskins. These gadget covers and wraps keep your items looking like new and make it easy to wipe off any dirt you pick up while working outdoors.
Notebook Stand: If you are working away on a picnic table, you'll probably want a notebook stand to give your notebook a better typing angle. We really like the AViiQ because it folds down practically flat and weighs next to nothing, but if the price is too high you can find other options like the Belkin Laptop Cooling Pad which has a built in USB powered fan. Check out our AViiQ review for more details.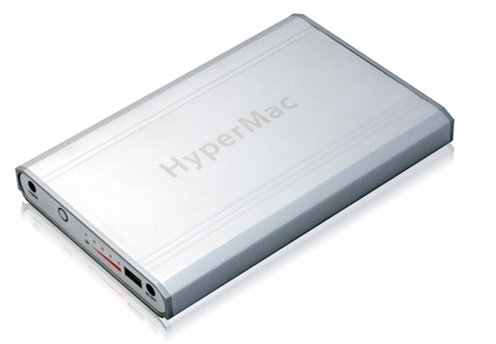 Backup Battery: While the MacBook Air and MacBook Pro may last all day in optimal settings, they, like many Windows notebooks won't last a full day with the screen set to maximum brightness outdoors. We suggest getting a secondary Notebook battery. For most notebooks, you can get one right from the manufacturer. For Apple, you need a solution like the HyperMac external Mac battery.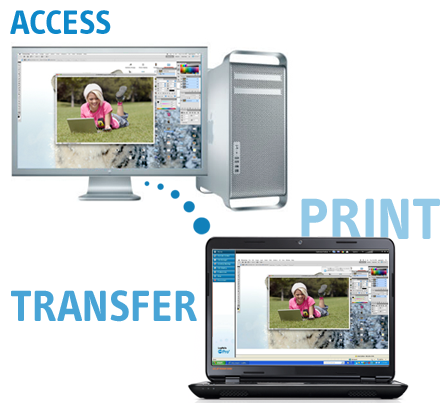 Remote Access: To appear like you are in the office, we recommend a tool like LogMeIn to connect to a computer back in the office or to ask for VPN access so that your computer thinks it is still on your corporate network. A VPN allows you to run programs that need to be on the network from any internet connection. Your IT department would usually need to set this up for you.
Versatile Mouse: Unless you have a MacBook, you probably don't want to use a mousepad all day long. Instead, look for a mouse like the Logitech Anywhere Mouse MX which can mouse on pretty much any surface or the small SwiftPoint Mouse that mouses right on your notebook palmrest. Check out our SwiftPoint Mouse Review.
Laptop Lock: While you won't use this all of the time, a Laptop Lock is a nice accessory to have in your notebook bag for occasions when you want to walk around your work area or if you need to walk over to a pop machine in the park. There are plenty of options at your local Best Buy or Staples.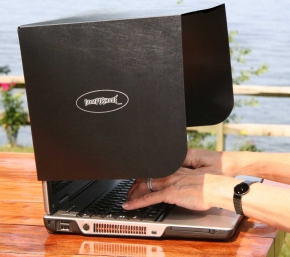 Laptop Shade: If an anti glare screen protector is out, try the Laptop Sun Shade which gives you a focused sun free work area without the need for a giant hooded sweatshirt. This may not be as elegant as the screen protector, but could be a must have if you don't want others looking over to your screen.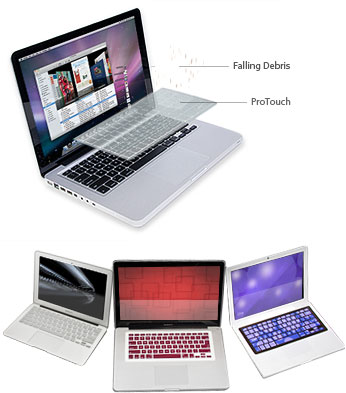 Keyboard Skin: When you work outdoors there's a chance that all types of things will fall into the keyboard cracks on your machine form a raindrop to a dead bug or a crunched up leaf. Keep your notebook keyboard tidy with a keyboard cover like iSkin keyboard covers. Sony also makes silicon keyboard covers for VAIO models and you can Google your notebook model and silicone Keyboard cover to find one that fits your notebook.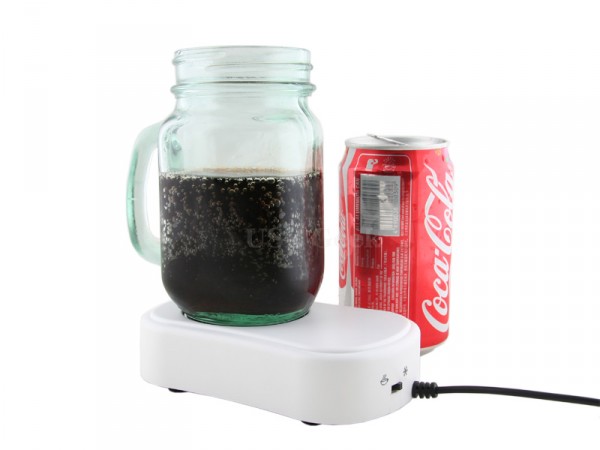 USB Cooler: If you're working in the sun all day, you need a nice cool beverage to keep you going. Why not pick up this USB powered drink chiller which will keep your iced tea nice and cool while you work and soak up the rays.
Advertisement