Week 4 of NaNoWriMo is about to begin. The home stretch is upon some of us, while others of us are still behind… Anyway, at this point you're probably either happy with your primary writing computer or are hating it for not being what you need.
Maybe your laptop is too heavy to carry around or too slow to deal with a huge novel file or all the tabs you keep open in Firefox. Is that netbook screen proving too tiny for comfortable editing? That keyboard too shitty for words?
I feel your pain. Trying to find the right computer for writing has consumed much of my writing life. Ever since I started reviewing laptops I've become aware of the vast choices available and been exposed to some of the best and most heinous machines in existence.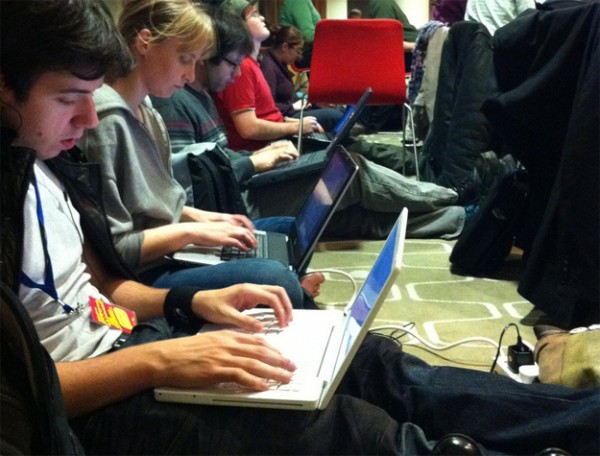 There is a good laptop for every need. Below are some of my recent favorites. If you don't see one that fits your needs, let me know what you're looking for in the comments. You should also check out our Notebook Gift Guide for more favorites.
Ultraportables
These very thin and light laptops fall into two basic categories: affordable ultraportables that don't cost much and make good companion laptops and traditional ultraportables that are powerful enough to be your only computer and have hefty price tags.
Having a laptop dedicated to just writing is nice, and for that I look to the affordable models. However, if you need a new notebook and have the budget, why not go for one you can carry around everywhere on top of everything else?
HP Pavilion dm1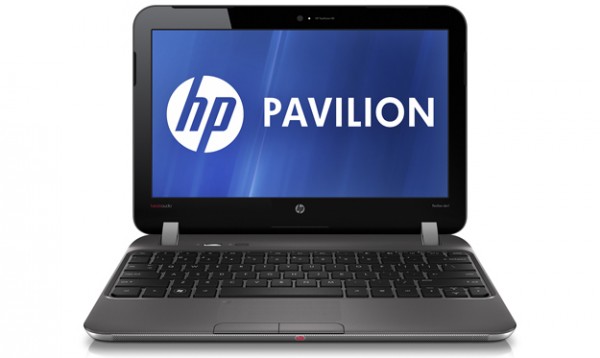 My top affordable ultraportable right now is the dm1. It has an AMD Fusion processor inside, which means that it performs better than a netbook but won't be happy with too many heavy duty tasks.
The 11.6 inch display is big enough to fit a good amount of text on screen so both writing and editing will be comfortable. It weighs 3.3 pounds, which is just light enough to carry around all day if you pack light. It'll last you that long as well.
One nice bonus is the inclusion of Beats Audio, so when you fire up the playlist your music will sound rich, full, and motivating.
Starts at $399 at HP.com.
Ultrabooks
Recently the Windows PC world has decided to join Apple in making super slim and light laptops called Ultrabooks. Right now we're really liking the Toshiba Portege z835 and the Lenovo IdeaPad U300s. Both are very light and thin, weighing a little more or a little less than a netbook, depending on the configuration, but both bearing 13.3-inch displays.
The Portege has an ultra low voltage Intel Core i5 processor inside, which can handle mainstream tasks easily. If you do something very resource-intensive like edit videos or rock Photoshop for more than just cropping and minor adjustments, then you may be more comfortable with the IdeaPad and the Core i7 CPU inside. But for normal use, the Portege should be plenty of oomph.
Another hallmark of ultrabooks is long battery life. The Toshiba claims 9 hours, the Lenovo 8. We're still testing them, but it's been my experience that you can shave about 2 hours off the claimed battery life to calculate what you'd get under normal usage.
Both have comfortable keyboards, but the Portege has an extra that may appeal to those who don't touch type: backlit keys.
The Toshiba Portege z835 is available for $799 at Best Buy, which is a good price for something this thin and speedy. The Lenovo IdeaPad U300s is hovering around $1,000 – $1,200 right now, but will likely come down as the holiday season gets in full swing.
Samsung Series 9

If a 13.3 inch screen is too big for you, check out this sleek little guy from Samsung. The 11.6-inch Series 9 comes with a Core i3 processor and either a 64GB or 128GB SSD. This ensures you'll get speedy performance, though if you're a heavy multitasker it may not be quite powerful enough for your needs.
The Series 9 is made from a strong metal called duralumin that is sturdy but light. The keyboard offers decent tactile feedback and the touchpad won't get in your way. Due to the size you won't get a lot of ports. You will get a nice 5 hours of battery life.
This sweet number costs quite a bit of money. However, it comes with a 3 year warranty out of the box, so it'll be with you that long, at least. If you like the look but need more power, there's a 13-inch version with better specs.
$1,049 and up at Samsung.com.
Business Notebooks
Don't skip over this section just because you're not a corporate type. So-called business laptops are often better for consumers than the stuff you'll find on the shelf at Best Buy. They're sturdy, have good keyboards and touchpads, come with a ton of ports, give you robust security options out of the box, and often have useful pre-loaded software.
Lenovo ThinkPad X1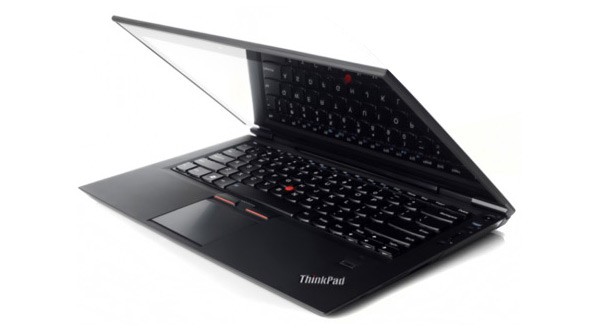 If there's one thing writers should know about Lenovo's business laptops it's that they have the best keyboards around. Even though it looks different from the Lenovo keyboards of old, the new style found on the ThinkPad X1 is just as easy and comfortable to type on as it is attractive. It offers strong tactile feedback, good travel, and just enough dip in the center to keep fingers on the right keys.
The X1 isn't quite an ultraportable as it weighs 3.8 pounds. Not too heavy, but not super light. It's also pretty thin, measuring just 0.8 inches thick.
Performance-wise, this is a workhorse machine that can handle Scrivener, MS Office, Firefox, iTunes, and way more without breaking a sweat. Well, not heavy duty games, but you're here to write, not play WOW.
The only downside to this notebook is a short battery life: around 4 hours of real life usage. You can get an optional battery slice for $150 that will make it last twice as long. However, it adds weight and thickness.
Configurable at Lenovo.com, the ThinkPad X1 starts at $1,199.
HP Probook 5330m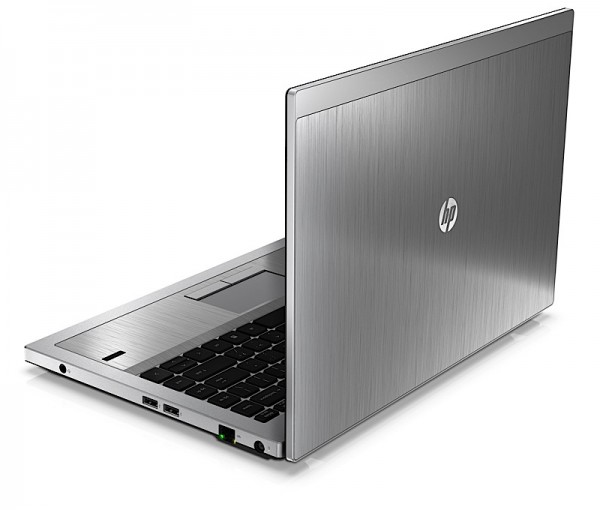 HP has produced some really worthwhile business laptops lately. The ProBook 5330m looks pretty slick for a corporate type thanks to the brushed aluminum casing.
The backlit keyboard is really comfortable to type on and even has a trackpoint, so you can manipulate the mouse without having to move your hands from the keyboard. Inside you've got guts powerful enough for mainstream tasks and even some heavy duty stuff.
If you're concerned about security, this laptop has some heavy-duty options for you. You can register your face for facial login, any of your fingers for one-swipe login, plus add a password. On top of that, you can set it so that not only do you need one or more of these logins, but also a registered Bluetooth device nearby, such as a phone.
It starts at $799 at HP.com.
Mainstream Notebook
Sony VAIO SE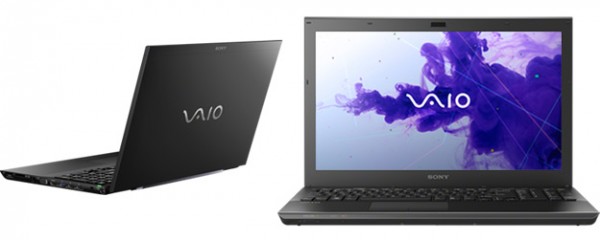 This is another laptop that isn't an ultraportable, but is designed with portability in mind. It has a 15-inch screen but doesn't have a 15-inch bulk. For a laptop with this size screen it's very thin and light, measuring just under an inch thick and weighing 4.4 pounds, making it reasonably mobile.
The screen is not only big, it also has a full HD resolution (1920 x 1080), so you can fit a lot of text on one screen or keep all the different little windows and panels in Scrivener open and still have enough room for your text. It's also useful for looking at two different windows side by side.
The keyboard is comfortable, though doesn't have the really strong tactile feedback of a Lenovo. Inside there's a processor powerful to handle everything up to light video and photo editing and heavy multitasking.
Since it's such a big system, it probably won't last more than 5 hours on a charge. However, you can pick up a battery slice that covers and integrates with the bottom of the notebook. This adds some thickness and raises the entire notebook to 5.8 pounds. It'll get you to 9 hours, though.
It starts at $999 at the Sony store.
MacBooks
You may have noticed a distinct lack of MacBook in any of the categories above. That's because they deserve their own section.
Many writers swear by their MacBooks and say they can't write without them. If you're contemplating a new one or making the switch over from the PC, which should you pick?
MacBook Pro
Don't be fooled by the "Pro" in the name. The 13-inch model is a pretty basic mainstream laptop at this point, though it is plenty powerful enough for most people.
Thanks to the aluminum casing it's heavy enough that you will notice it if you carry it around a lot. But it's not so heavy as to be prohibitive.
The flat keys are well-spaced but don't dip enough for my tastes. Still, they have a snappy return. And the touchpad is one of the best I've ever used, hands-down.
If portability isn't a concern and you just want a solid, powerful laptop, consider the 15-inch model. Again, because it's all aluminum it's going to be on the heavy side. But you'll get a good keyboard, and nice big screen for editing and writing, and good performance for all your other tasks.
Starts at $1,199 at Apple.com.
MacBook Air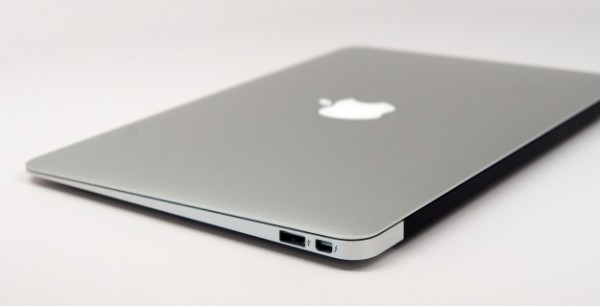 If portability is your main concern then you're probably eying the MacBook Air. It is wonderfully thin and light and has the same good keyboard and excellent touchpad as the Pro line. You won't get very many ports, but you will get most of the important ones.
The 11.6-inch model makes a good, but expensive, companion computer. It's not going to deliver stunning performance, but it's more powerful than a netbook or even an affordable ultraportable.
The 13.3-inch model is good enough to be a primary computer as it has a good processor and at least a 128GB SSD inside.
You're going to pay for that power, though. It's a Mac, so you knew that.
Starts at $999 at Apple.com.
These suggestions represent some of my favorite computers, but I'd love to hear what computers my fellow NaNoWriMo writers are using to get their daily wordcount. Tell us what you love or hate about your computer. What's your ideal writing machine?
Looking for more tech suggestions for writers? Check out the NaNoWriMo tag over on GottaBeMobile.
Advertisement