Today Dell is announcing a new line of their popular Inspiron series of notebooks. The Inspiron R line will come in three sizes, a 14-inch, 15-inch and 17-inch. Dell is touting these new notebooks as perfect for families and students, which means they are general purpose machines.
Like a lot of the new notebooks being announced by major manufacturers, Dell's new line is meant to be attractive to customers. Dell describes them as having "curvy edges, smooth lines and available in four unique colorful finishes with chrome accents, the Inspiron R laptops are as beautifully designed as they are useful." You can choose between a number of interesting colors. They include Mars Black, Peacock Blue, Tomato Red and Lotus Pink.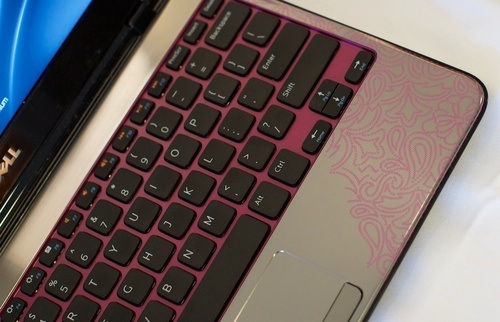 The Latest Tech
The Inspiron R series has the option of adding Intel Wireless Display technology. With Intel WiDi, users can wirelessly send their display to an HDTV equipped with a compatible receiver. This could be useful in classrooms, board rooms or living rooms. The new Inspiron R line also has the latest version of Microsoft Office 2010 as an option, with the 60 day trial that nearly all consumer notebooks have pre-installed.
The Core i3 or i5 Intel processor will power these machines. You will also have an option to add a 1GB ATI video card and up to a 640GB of hard drive. Throw in up to 8GB of DDR3 RAM and these notebooks are potentially powerful machines for gaming, video and photo editing, and of course general task like editing documents and surfing the web.
The interface of any computer is important. Dell's Inspiron R will have a full-size keyboard, an integrated touchpad with gesture support. On the 15 and 17 inch models there will also be a 10 key numeric keypad. Dell calls the 14, 15 and 17 inch displays "high definition resolution" meaning they have a minimum of 720p.
Connectivity
To get online you can use Wi-Fi, Bluetooth, and of course good old fashioned Ethernet. As previously mentioned the optional Intel Wireless Display lets you connect the notebook to a projector or HDTV without that annoying cable. Josh previously demonstrated Intel WiDi with the Toshiba e205. It looks like an exciting technology and I hope TV and display makers will include the receivers in their products going forward. Adapters to make any HDTV WiDi ready cost around $100.
Other Hardware and Software Specs
SRS Premium Sound
Built-in media card readers
Built-in Webcam
Dell Dock media and software organizer software
DataSafeOnline for cloud based data backup & recovery
DataSafeLocal for local backup
Getting a Dell
The new Inspiron Rs are available at Dell.com and now Dell is announcing that you can also get them with their new retail partner, Fry's Electronics starting June 25th. If you want one quickly you can order through Dell's Fast Track program, which gets them out to customers within 24 hours of ordering.
Advertisement