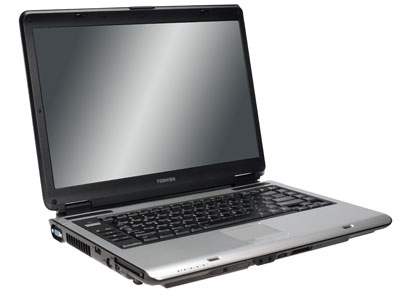 Toshiba announced the Satellite A135-S4527, a sub $800 configuration of the A135 line of notebooks. The 15.4-inch widescreen notebook is aimed at the home user and will be available at retail stores.
The A135-S4257 comes with an Intel Core Duo processor, 120 GB hard drive, 1GB of RAM , and a mulit-format DVD burner. The A135-S4527comes standard with Windows Vista Home Premium.
â€ÂFew budget notebooks have the ability to perform convincingly as both a business and multimedia machine,â€ÂÃƒâ€šÃ' said Jeff Barney, vice president of marketing, Digital Products Division, Toshiba America Information Systems, Inc. âہThe Satellite A135-S4527 provides the perfect balance of tools to amply meet the growing demands of both students and families at a price thatâ€â"¢s less than $800.â€ÂÃƒâ€šÃ'
ToshibaDirect.com- Notebooks from $599
update:As of 4/9 Circuit City is selling the A135-S4527 for $649 in-store only. Check with your local store to see if this notebook is in stock. This price is not available online.
Advertisement