As supplies of Apple MacBook Pros gets even tighter, rumors of an impending refresh grow more common. First we saw a potential refresh evidenced by a Best Buy inventory computer screen shot. Now we learn that customers needing a replacement for defective computers will have to wait four to six weeks for a replacement because of extremely low inventory, this according to MacRumors.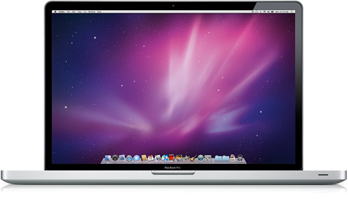 Due to the long waits Apple is not leaving these customers totally in the lurch. They can either wait, get a full refund, or be given a lesser model that is currently available. The models affected by this are high-end 17″ systems that have the 2.8GHz Intel core i7 first gen processor.
It is possible that the delay could be the result of a coming refresh. Such a refresh may even have been planned for sooner than four to six weeks, but the Intel CPU glitch we previously reported affecting other makers might have caught Apple off-guard. They may have reduced inventory of current gen notebooks in order to make way for the newer computers with the new Intel processor. But since Intel recalled and stopped production due to a design error, manufacturers did not have planned replacements ready. This is all speculation as Apple has not announced anything, but it seems reasonable.
Online, a brand new 2.8GHz Intel Core i7 processor equipped MacBook Pro is said to be shipping in "1-3 business days" meaning Apple is taking care of new customers while not supporting those in need of a replacement model.
Apple Macbook Pro 17 inch is shipping.
Advertisement