Apple has a new web page on their sight showing off the "… 100+ new features and innovations — including multitasking, folders, printing, and more." coming to iOS 4.2. It is not really a new site, but the "coming soon" part is fresh.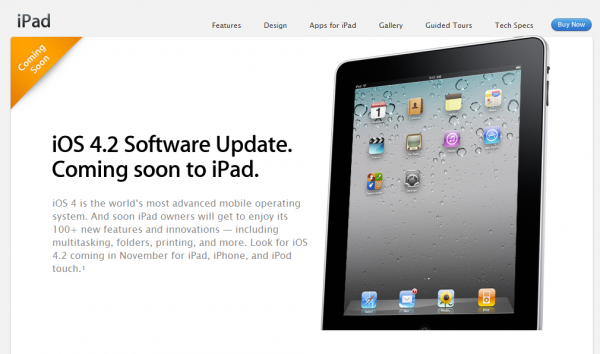 One of the most interesting is the word "printing" given today's rumor that AirPrint would be severely handcuffed. The rumor was later reported denied by Apple CEO Steve Jobs.
The other major iOS4.2 features listed are what we expected and already shared, so there is not a lot new. What makes it important is that it pretty much confirms what we learned that AirPrint's demise was prematurely reported.
Advertisement