Since our recent review of the Kensington KeyFolio Wireless Bluetooth Keyboard and Case, we have learned of a number of similar cases with integrated Bluetooth keyboards.
While you enjoy these cases, check out our new review of the ZAGGMat iPad Keyboard case.
One of least expensive cases is the Menotek iPad Bluetooth Keyboard Plus Snap On Case for the iPad. It is available for preorder from Amazon for $79.99 and will ship November 26th. The case is a snap on faux leather with a metal stand. The included keyboard is removable, which would solve one of the weaknesses of the Kensington case. It felt uncomfortable to hold when not using it in laptop mode. It also has a rubberized keyboard that claims to be spill proof.
Engadget has a review of a case from a company called Adonit. They received a pre-production unit from the company of a The Writer iPad folio and Bluetooth keyboard. The keyboard is adjustable sliding back and forth on a magnet. The iPad will release from the keyboard putting the keyboard into sleep. It is expected to cost about $120. If you would like to be notified when the keyboard and case are available, click the Adonit link above.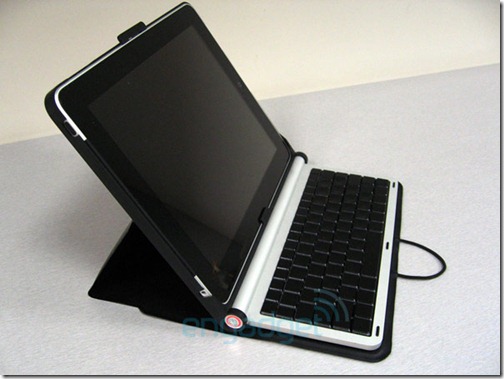 One of the first keyboard cases was from AIDACASE. We previously announced this case and Engadget reviewed it. It is more like the Kensington case with a folio faux leather case permanently attached to a Bluetooth keyboard. In fact looking at the pictures it is almost certainly the exact same keyboard with just different branding and case attached. The case can be purchased for $99.99 at Amazon.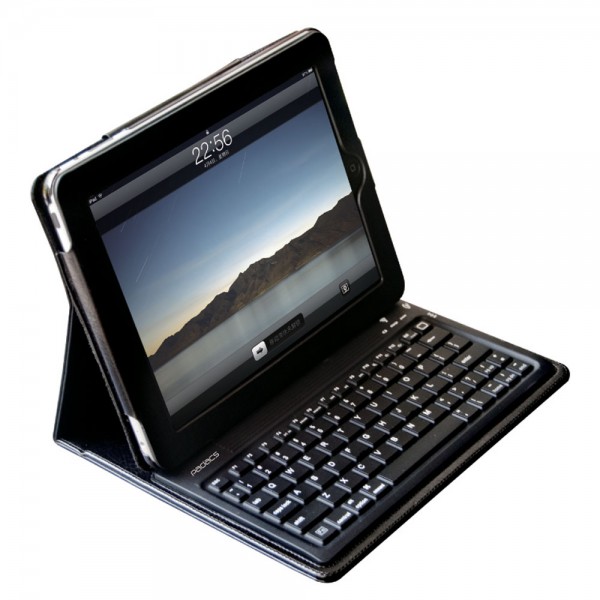 A third case with the same keyboard as the Kensington and AIDACASE is the PADACS Toccata Keyboard Case. It is $69.95.
Unfortunately, all of these are the same width of the iPad and will likely suffer from the same issue – being too small for large handed touch typists.
Advertisement