Arriving HD is a fun and sometimes frustrating physics game that looks beautiful and will help you waste time on your Apple iPad.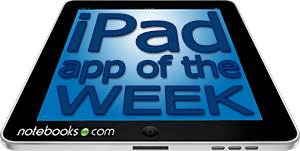 The object of the game is to help Ano, an unhatched dinosaur who survived the extinction, but doesn't have the power to break out of his egg. He needs your help to collect energy. To do so you draw lines or boulders on the screen which guide or push Ano into the energy clouds. See the video demo below.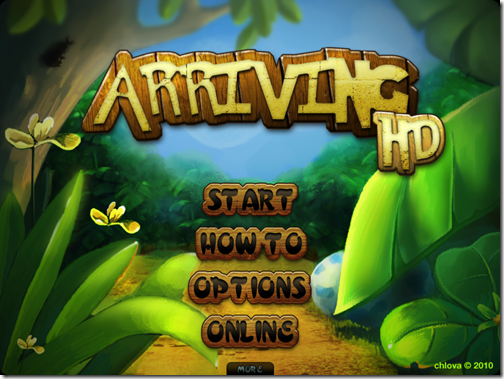 Ano will travel all over the world to four of the continents starting in South America. On each continent there are several levels to complete. Once completed you will see Ano hatch.
This game is a lot of fun and the screens are really colorful. The whole app looks well designed and is visually appealing. The game play is not too taxing but will frustrate you as you get so close sometimes to rolling Ano's little egg from one spot to another. Sometimes the Physics" of the game seem arbitrary and don't always match what one would expect in the real world. But it's a game, not a Ph. D. science experiment.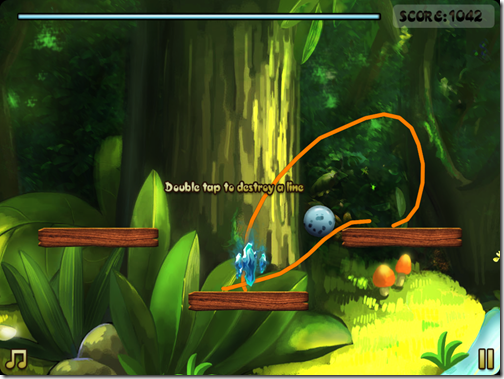 The background music supplied by the game can be soothing, but after a while gets annoying. But that is okay because the developer lets you play your own music from the Music player.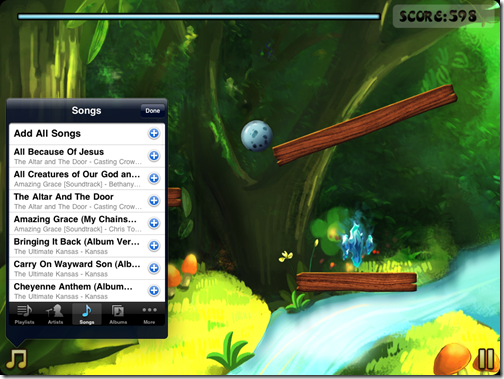 Make sure you check out the How To screens before playing. The first level does hold your hand to help you get started. It is not at all complicated to figure out the very basics, but it is very complicated to figure out how to solve some of the later challenges.
I found this game thanks to the iPad Today Show (episode 12) with Leo LaPorte and Sarah Lane on the Twit Network.
The app is a little more expensive than some games, but I think it is worth the $5.
Advertisement