A rumor says that Apple has approved Google's official Google Voice App even thought it was previously pulled from the app store because it duplicated included iPhone functionality, namely calling and text messaging. If this is true, it is a big reversal for Apple, something they have begun doing in recent days thanks to relaxed guidelines for apps in the app store.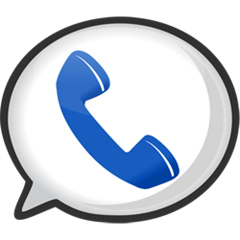 TechCrunch reports that Google's own Voice app has already been given the green light so long as they fix a few minor things related to iPhone 4 and multitasking.
There are already apps in the app store that make use of the service from Google, including GV Connect.
The Google Voice service is a free voice over IP service that allows users to give out one phone number and have the calls, voice mail messages, and text messages sent to any number they want or their Gmail inbox. Earlier this year Google made it available on all Gmail accounts and now it is even available on Google Apps accounts. Our editor Xavier Lanier reviewed the service and gave it a resounding endorsement saying it is his primary phone number now.
Having GV available on the iPhone will make it even more handy. There is no word on what functionality is available or when it will be finally released. The article at TechCrunch only said it would come "in the next few weeks." Coming from TechCrunch, this rumor could be just that, only a rumor. However, since many third-party developers have already had their apps approved and since Apple has relaxed their guidelines in recent weeks, it is plausible that this could come to fruition.
Until the app comes out, check out GV Connect, which was just updated in the last day. It will serve nicely and may even be better than the official app depending on what Google packs into their app.
Advertisement