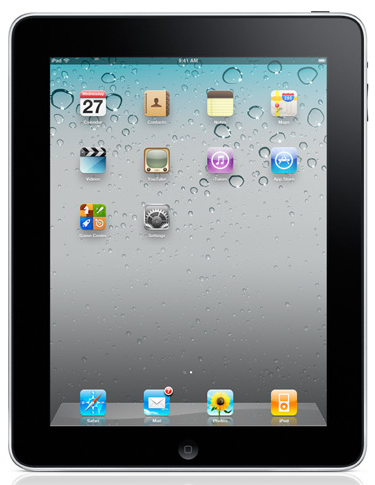 The iPad 2 is set to launch on March 2nd with the expectation of instant availability, but that's not stopping the demand for the current generation iPad. In preparation for the launch of the iPad 2 I posted on Twitter asking if anyone wanted to buy a like new iPad and immediately had half a dozen people asking, "How much?"
It's not just anecdotal evidence based on my Twitter followers, the completed listings on eBay point to over 7,000 completed iPad auctions in multiple sizes and states of use for just the past two weeks. Granted, not all of these listings sold, but after scrolling through 36 pages of 200 listings each, we did see that the majority of the auctions did complete — often for more than you would pay Apple directly for a refurbished iPad.
While many users we have polled over the past week are excited about the prospect of a new iPad, the inclusion of a camera was the most cited reason for waiting or wanting an upgrade, we also ran into many users who would be more than satisfied with a cheaper original iPad.
Most often these users expressed a desire for a tablet that can surf the web, check email and of course one that comes with a wide array of apps. For now, the iPad App Store is beating the competition, which means a lot of users looking to score a deal on the iPad, even if it's a generation back.
While many of the early adopters are already waiting with credit cards out to swipe at the local Apple store it appears that the demand for used and first generation iPad's isn't going anywhere.
If you want to sell your first generation iPad, the best place to make top dollar remains eBay where users are paying more than $100 over Gazelle for a mint iPad and often pay much more than you would expect for older technology.
Advertisement