AIDACASE, the same company that brought us the UK only Keycase Folio Deluxe, a leather iPad case with a built-in Bluetooth keyboard that props the iPad up for typing sessions, has released a new and "improved" Leather iPad case with an integrated Bluetooth keyboard.
The new case is available in the US on Amazon for $99.99 and has a few modifications, that AIDACASE calls improvements", from the version that was only available in the UK. This new version is still a leather folio case that opens and reveals a keyboard while standing up the iPad in landscape mode to offer an experience similar to using a netbook. However, the new version has a micro-USB connection that is used to charge up the Bluetooth keyboard instead of the old connector that had an Apple 30-pin dock connection. Also, there is now a magnetic connector to hold the case closed when not in use.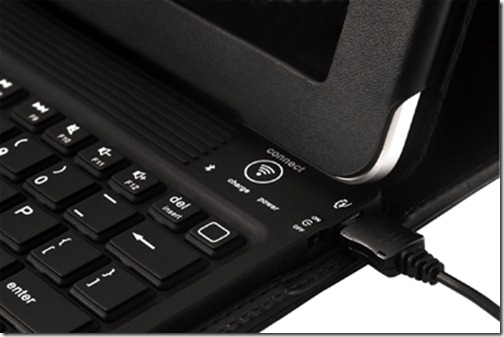 The keyboard is a Bluetooth 2.0 silicone keyboard that is compatible with the iPad and other USB devices, like the iPhone 4. It should give up to 45 hours of typing on a single charge. The company also says that the silicone material will be spill resistant.
The $100 Amazon price tag is actually a $30 reduction off the retail price. You can learn more at the company web site.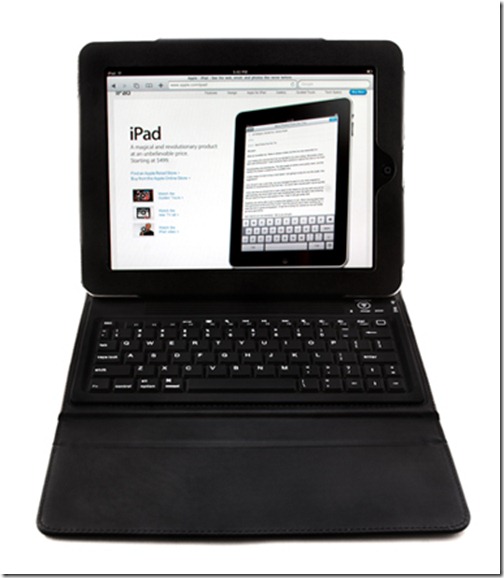 Source: Engadget
Advertisement