Apple released iOS 4.2 to its developers in what is called a "gold master" release, meaning that it is in the final step before being released to regular users. The new update will finally bring all three iOS platforms to the same operating system release number.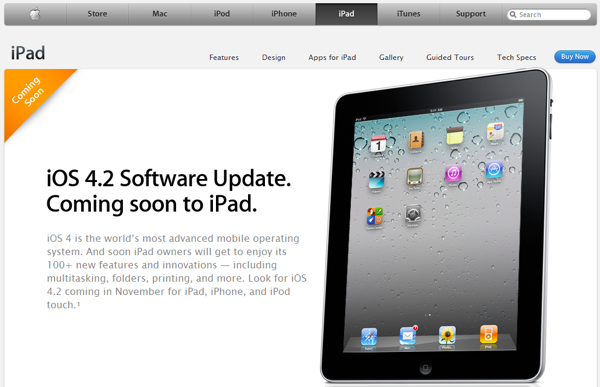 It includes improvements a unified email inbox for the iPad. The other big benefits for iPad users will be multitasking and folder support, which lets users combine apps into folders for better organization and fewer screens of apps through which they must sift to find apps.
New for all iOS devices is the ability for users who also own and Apple TV to stream movies and other videos from the iOS devices to the Apple TV. This is called AirPlay and is a big feature given the lack of storage on the Apple TV for purchased content. Finally, AirPrint will bring native printing support to iOS devices.
Can't wait? Want to know more about iOS 4.2 for the iPad? Check out this iOS 4.2 walkthrough.
Advertisement