Apple is expected to announce new iPod models, as well as a few other things, at an event on September 1st and like most recent Apple announcements, leaks are giving us an idea of what to expect. Most notably, a small touch screen iPod Nano and a flat backed iPod Touch that will remind you of the iPhone 4's backside.
The leak of iPod Nano and Ipod Touch Cases, below, seem to back up the rumors we have already heard.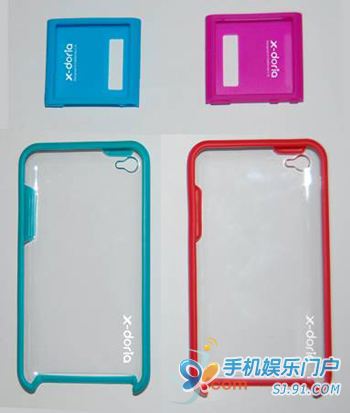 According to several reports, Apple will unveil a new iPod Nano with a small, less than 2 inch, touchscreen and, if these cases are any predictor, it will feature a clip.
The new iPod Touch is rumored to have a flat back that looks like the iPhone 4, but not made of the same glass which can shatter rather easily in some cases.  According to iLounge, the device will feature a rear facing camera that may come with a microphone or flash.
We'll know more about these devices on September 1st.
Via Electronista and CrunchGear
Advertisement