Many are reporting that, in spite of Apple's promise that the alarm glitch in iOS 4.2 which affects the iPhone, iPad and iPod Touch would disappear on January 3rd, in fact it didn't go away and burned a number of people who have begun to rely on their iOS device to awaken them for work or other important important. But there is a simple fix.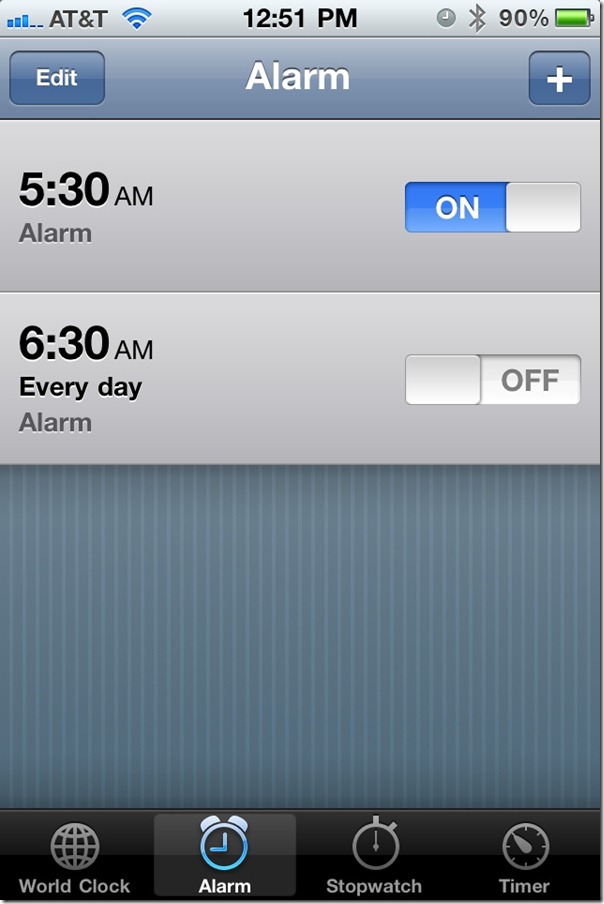 If you set a one time alarm it should sound at the chosen time. With this glitch, it doesn't go off. The problem, though acknowledged by Apple, has not been explained. They did, however, promised that it would only affect people over the New Year's weekend.
What they neglected to include, either because they forgot or didn't know, is that you must restart the device in order for the glitch to go away. We have tested this with an iPhone 4 and before restarting the alarms did not sound and after restarting the device they worked fine. Only the single alarm was supposedly affected, but we had an issue with the "Every day" alarm too on Sunday morning. But after a restart the issue went away.
To restart your iOS device, just press and hold the power button on top of the device (not the home button but the small silver metal button on the end opposite the Home button and dock connector). After holding it for a number of seconds a red swipe button with the words "slide to power off" will appear. Swipe over the red button towards the right and the device will power off. Once it does press the power switch again until it powers back on and starts up.
Advertisement