If you have an iPad or iPad 2, then we have found the accessory you need to get – the Breffo SpiderPodium Tablet. As the name suggests, this iPad and Tablet accessory has eight legs and can cling to pretty much anything you want. Rather than try to explain it, take a peek at the $35 Breffo SpiderPodium Tablet below.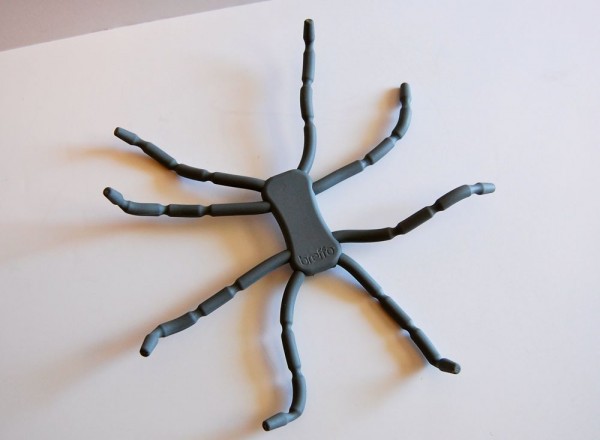 The SpiderPodium Tablet is a larger version of the SpiderPodium which we have been suing to keep our phone propped up and attached to anything including our dashboard. The size is perfect for the iPad or iPad 2 as well as various eReaders like the Nook Color and additional tablets. We haven't tried it out on an Asus Eee Pad Transformer or the Galaxy Tab devices, but it should wrap them up just right.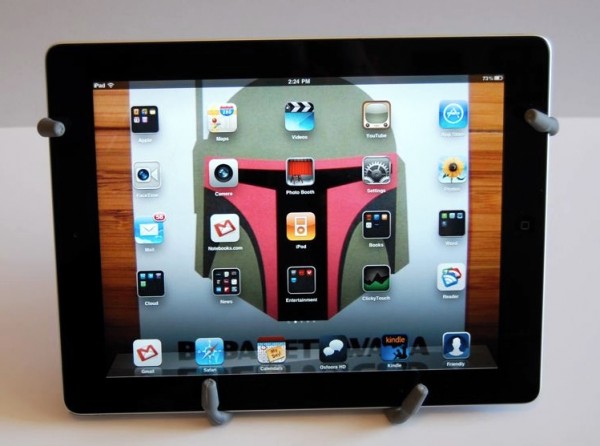 The strength of the SpiderPodium Tablet is twofold. First, you can adjust the angles to prop the tablet up at almost any angle you want. This makes it easy to find the right angle for watching a movie, typing or using your iPad as a notebook and pairing with a bluetooth keyboard. The legs are sturdy, but surprisingly flexible allowing you to get great angles and a tight grip.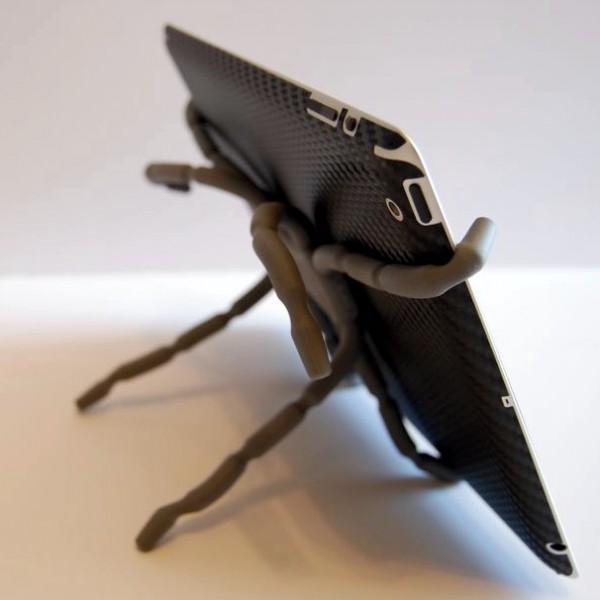 Second, you can use the two free legs to secure the iPad to practically anything. As you can see below we wrapped it around our chair, but you can also wrap it around a headrest for an in-car entertainment system or around pretty much anything you can find. We are planning to wrap it to our hood the next time we need help with our car so we can Facetime with our father who is a mechanic using the iPad 2's camera.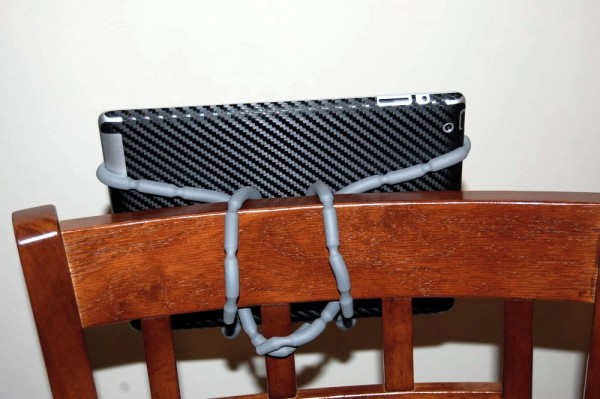 As an added bonus, if you have friends or family scared of spiders you can hide the Breffo SpiderPodium Tablet under their pillow to get a little laugh!
Conclusion: The Breffo SpiderPodium Tablet has quickly become one of our favorite iPad 2 accessories. The ability to use the SpiderPodium Tablet with almost any tablet you have and the versatility that allows you to hang it anywhere all add up to a great accessory for any tablet or eReader.
Breffo SpiderPodium Tablet Gallery:
Advertisement