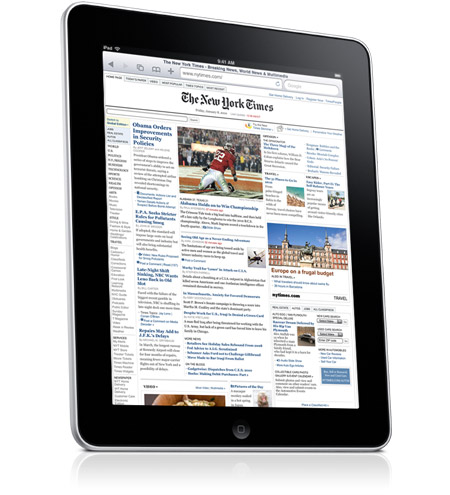 Last week Apple announced that they would start taking orders for the new iPad on March 12th. Pre-orders started this morning around 5:30 and it's been the topic of conversations in offices and online all morning. Shoppers are comparing sizes, asking who spring for the 3G model and trying to find out if their friends are going to the store on April 3rd or waiting to pounce on the UPS driver.
With that said, here's what you need to know about the iPad preorder.
Right now you can order any of the iPad models online or in store. If you choose to order online Apple will deliver your iPad with WiFi to you on April 3rd and if you go into a local store you can reserve an iPad WiFi for pickup on April 3rd. The iPad WiFi + 3G is available to pre-order but won't be ready for delivery until late April. The good news for those who have to wait for the Apple iPad WiFi + 3G is that there is no data contract and the 3G service may actually be "Magical and Revolutionary".
Apple iPad pricing:
16GB
32GB
64GB
Wi-Fi 

Available April 3.

$499
$599
$699
Wi-Fi + 3G 

Available late April.

$629
$729
$829
What you need to know for your iPad preorder.
Delivery on April 3rd
Free shipping with all online orders
No 3G contract
Prices start at $499
No Educational pricing
AppleCare is $99
Accessories are available to order with delivery in Mid April
If you're excited about the launch we can't do anything to help it get here faster, we don't have a hot tub timemachine, but we can give you plenty of information on the device including our Special Look at the iPad podcast with the gang from GottaBeMobile.
Apple iPad coverage:
So, did you pre-order an iPad?
Advertisement