We've learned that Apple has released its latest beta version of the next iPhone, iPod Touch and iPad operating system, iOS 4.3, to developers. There are lots of new features including gestures for controlling multiple apps (see video demonstration at the end), a personal hotspot feature where the iPhone's Internet connection can be shared with up to five other devices, a change in the side switch from mute back to an optional orientation lock, and now the ability to cancel downloads from the App store.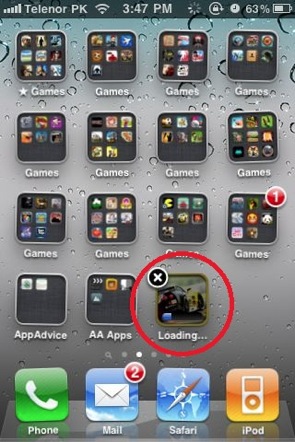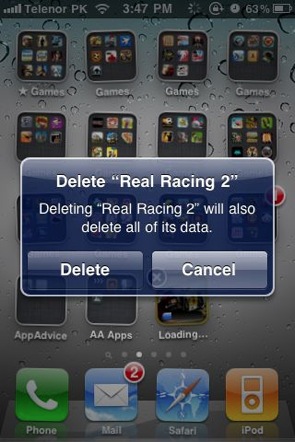 The folks at App Advice have found that while an app is being downloaded from the iOS App Store, the user can cancel the download by holding down the icon until they all start to wiggle, like you plan to delete the app.. The little X will show on the dancing icon. Hit it and it will stop the download.
This can be convenient if the user wants to cancel a long download in order to free up bandwidth. We are not sure if it will cancel a purchase or not. If it does that would be very helpful.
Hopefully this beta will be pushed out to users soon, since the Verizon iPhone can be ordered for current Verizon customers on Feb. 3.
Advertisement