Following the iPhone 4 release, more and more flaws keep popping up on message boards and blogs everywhere. Added to the list of flaws is the absence of the hold button when FaceTime is available.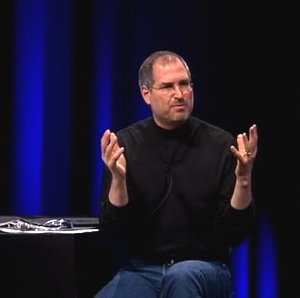 Currently, FaceTime can only be initiated when BOTH users have a WiFi connection. This is a great feature that has a lot of people excited about getting their very own iPhone 4. However, for previous generation iPhone owners who have grown accustomed to the hold button, this newly found issue could be a problem.
Reports are coming in claiming that when two people, both with iPhone 4s, are on a phone call with each other, and are in the presence of WiFi, the classic "Hold" button is replaced with the FaceTime icon. What does Apple's CEO, Steve Jobs, have to say on the matter. iPhone 4 user, Jonathan Cowperthwait, emailed him to find out.  Steve's response: "Hold doesn't do anything more than Mute." If this is true, the Mute button on the top left should suffice for users accustomed to using the Hold button.
Granted, with his email address being public knowledge, Steve Jobs probably receives thousands of emails everyday. The fact that he actually took the time to answer, unless he has someone answering his emails for him, is quite remarkable. That being said, he has been quite frank in his responses lately, which have a sense of irritability about them. Case in point is this email response, as well as his response regarding the iPhone 4 reception issues.
Though it is a minimal issue at best, it is still an issue that Apple will need to address at some point or another.
Via TechCrunch
Advertisement