Canon recently released the Canon X MARK I MOUSE in the United Kingdom. However, this is by no means an average mouse. It has a calculator and numeric keypad built-in.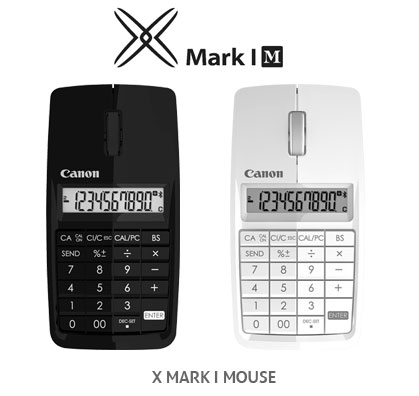 Geared towards mobile professionals, the new Canon mouse features laser tracking, Bluetooth 2.0 connectivity, three separate buttons, and a scroll-wheel. Worried about accidentally pressing numbers while resting your hand on the new mouse? Canon thought of that too, implementing a user-locking system to avoid such complications. It also features a built-in high-resolution, ten-digit display.
Users can use the mouse as a standalone calculator or paired with their computer as a number pad for entering numbers into spreadsheets and other documents.
The Canon X MARK I MOUSE is compatible with both PC and Mac. It will be released sometime in November of this year in the United Kingdom. Currently, there is no available information on US pricing and release date.
Via Pocket-lint, Canon
Advertisement