Mac users of Microsoft Office just got a little more information about what Office for Mac 2011, which should ship later this year, will look like.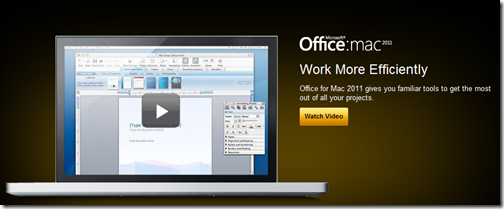 One of the key new features includes a conversation view" in Outlook. In the 2011 version of Outlook for Mac email conversations will be presented in a single, compact form" to help users get a look at all the info in that thread at once.
Outlook will see improvements with better searching features through Spotlight and a more Mac friendly file format.
"The new database stores data in individual, accessible files, making Outlook for Mac compatible with Spotlight and Time Machine." (Microsoft's Mac Blog)
The upgrade will also include more themes, more templates [and will be] more customizable." The Template Gallery will have many new templates that users can quickly download and employ in various programs in the suite.
Finally, the new Mac version will incorporate the ribbon interface throughout the suite. This will help people who regularly move between Office for Mac and for Windows. The ribbon puts most of the commonly used features on a larger toolbar across the top of the program window.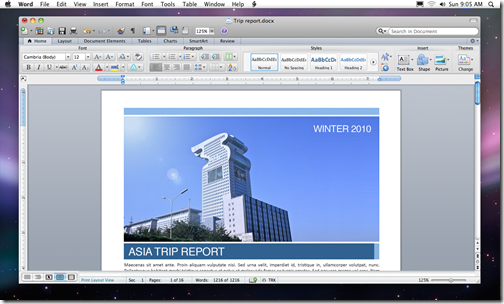 The above screen shot is of the beta version of Office 2011. MacRumors has more coverage on the beta.
Advertisement