June 15 Microsoft will be releasing Office 2010 to the masses. One of the Redmond software giant's favorite things to do is offer multiple choices instead of just throwing everything in one package for one price. So what Office 2010 packages do they have to offer, and what will the various packages and stand-alone versions cost?
Unlike past versions, there are just four retail packages compared to five for the 2007 version. None of them are upgrades. Microsoft has done away with upgrade pricing and the primary way of getting Office 2010, aside from having it preinstalled on a new PC, is via download. Most people will either buy it directly from Microsoft or buy a package that has a keycard" that entitles you to download and install whichever version you purchase. If you want a backup disc you can get it for a little extra. For a limited time Microsoft is waving that charge, but who knows how long it will last. Each of these will be also be available as either 32-bit or 64-bit versions, both of which come on a single disc. Some retailers will still sell the traditional disc in a box but at a premium, according to Microsoft observer Paul Thurrott.
Each suite will also allow access to the Office Web Apps, online and trimmed down versions of Word, Excel, PowerPoint and OneNote. These will be available after the June 15th consumer launch date.
Office 2010 Home and Student – $149.99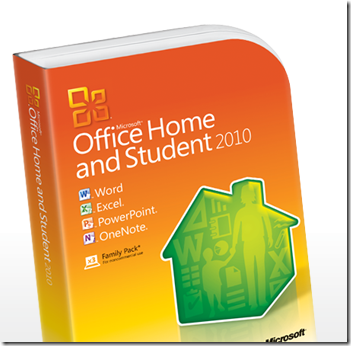 This is intended for families and students and offers the lowest price. Included in the package are Word, Excel, PowerPoint and OneNote. One of the biggest differences between this package and the others is the fact that you can install it on up to three computers. If you get just the key card version you will only pay about $120 but will only be able to install it on one PC.
Office 2010 Home and Business – $279.99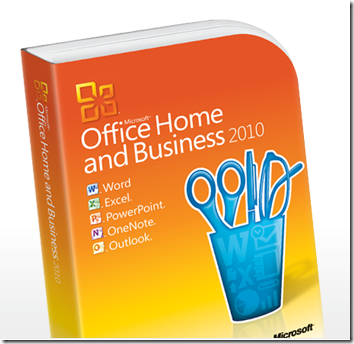 Home and Business has all that the Home and Student version has plus Outlook for email and personal information management. If you are a heavy Outlook user, this might be a good upgrade as it now has the ribbon.
Office 2010 Professional – $499.99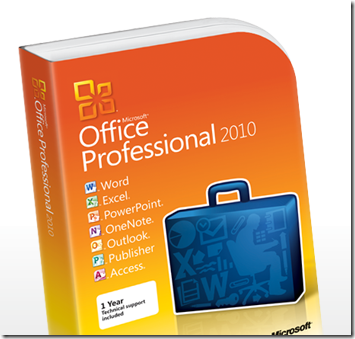 This version has everything the above packages have but adds Publisher and Access. Publisher is a simple to use desktop publishing application. And Access is for creating databases.
Other Versions
There are a few other suites but the average user won't be able to buy them. One is an Academic version of the Professional suite and it will only cost about $100. However, you will have to prove that you are a student or teacher by submitting an email address with a .edu extension. Starter edition will only be sold through OEMs preinstalled on a new low end PC. It only has a very limited versions of Word and Excel.
The other suites are sold in volume for businesses. Because they are only available in volume licenses we do not report pricing. They are as follows:
Office Standard with Word, Excel, PowerPoint, OneNote, Outlook and Publisher
Office Professional Plus with all the above plus Communicator, InfoPath and SharePoint
Individual Programs
The stand-alone Office 2010 packages are for people who only want that single program. They are not really a good deal, since it is much cheaper to buy one of the above packages. For example, if you just want Word, Excel or PowerPoint, they are each $139.99. But for just ten bucks more you get the Home and Student version with all three plus OneNote. If you only want to install it on one PC it is cheaper to get the keycard version for only $119.99. But if you do only one a single program, here is what you will have to pay.
All of the following are listed at $139.99 retail for the basic version. The programs with an asterisk also have a Home and Student version for $119.99 if you have a .edu email address:
Word*
Excel*
PowerPoint*
Outlook
Publisher
Access
OneNote is $79.99 unless you have a .edu email address. Then you can get it for ten dollars less. The other prices are as follows:
InfoPath – $219.99
Project Professional $999.99
Visio Professional – $559.99
Visio Premium – $999.99
SharePoint Workspace – $149.99
TechNet Pricing
One of the hidden secrets of Microsoft is that you can actually get all of these high end programs for much less if you are willing to pay for a subscription to Microsoft TechNet. TechNet is a service for IT professionals. With it you get access to the latest software and technical information as well as some special forums and support sites.
One of the best benefits is a full library of software ready for legal downloaded. The licenses allow you to install them for testing and training purposes on as many PCs as you like. For example, you can get every version of Windows including 3.1 and the old DOS. You can also get the Office Professional as well as the extra programs like Visio, SharePoint and more. The price for this is $349 for the first year and $249 thereafter.
While this may seem high, add up the above costs times the number of PCs you have and it may be worth it. I have three desktops and three notebooks. With six PCs even if I buy two copies of the $150 version of Home and Student which can be installed up to three times I still pay more than than the renewal fee. Plus I get copies of Windows and early access to software. The general public cannot get Office 2010 except in beta form. But I've been running the release versions since they were made available on TechNet a few weeks ago. There is a similar program for software developers called MSDN. However, it is much more expensive.
Advertisement