If you want to have more than one version of Microsoft Office installed on your computer you can do so by creating a side by side installation. This can be for a number of reasons, including convenience and compatibility. For instance, you might need to share a database with users running an older version of Office. New versions of Microsoft Access are not backward compatible with older versions. Let's take a look at how to setup a side by side installation.
Your scenario might depend on whether you have an older or newer version of Microsoft Office installed. Only the 32 bit version of Office 2010 can be run side by side with Office 2003 or older. 64 and 32 bit versions of Office cannot co-exist. For the purposes of this article, I will be installing Office 2003 alongside an existing installation of Office 2010.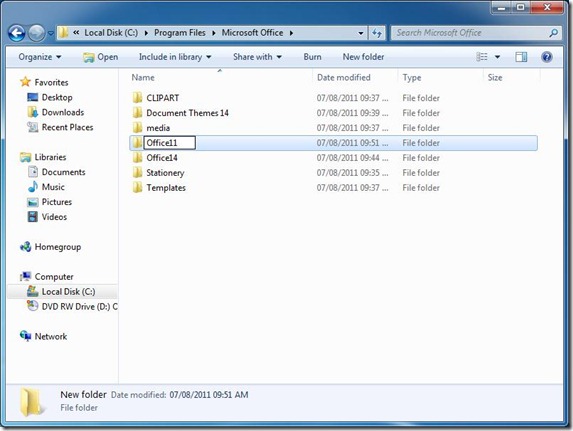 The first thing you will need to do is create a folder for the desired version of Office you want to install in the C:\Program Files\Microsoft Office folder. The folder will have a specific name.
Office 2010 has the filename Office14 and Office 2003 has Office11 as its filename.
Navigate to C:\Program Files\Microsoft Office to begin.
Create a folder for the version of Microsoft Office you would like to install. Office14 or Office11.
If you are running a 64 bit version of Windows 7, C:\Program Files(x86)\Microsoft Office is the folder you want to create.
Insert your Microsoft Office disc.
Start the installation.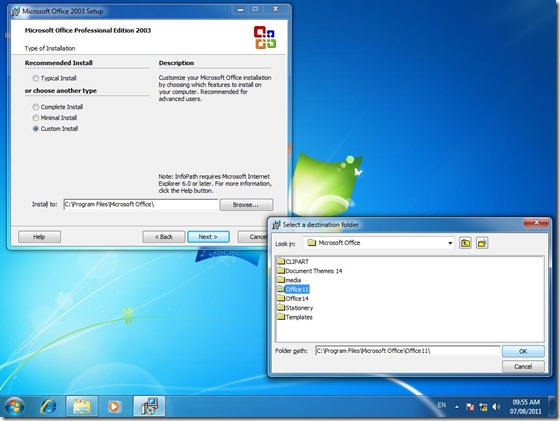 Select the option on the setup page to Customize your installation.
Browse to the folder where you created the folder for Office.
Click Open.
Click Next to proceed with the installation.
Setup will take care of the rest.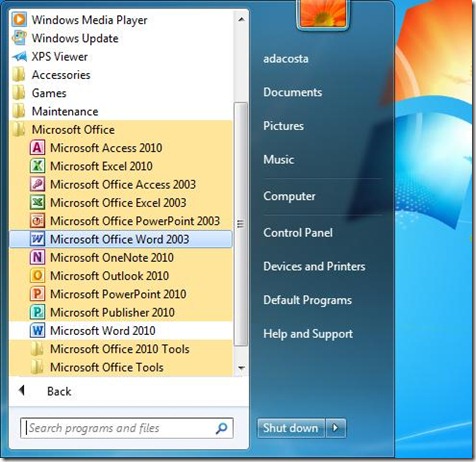 The Start menu > All Programs will now display Office 2003 and Office 2010 applications.
If you are install Office 2010 32 bit along side an older version of Office, click Customize during the setup wizard. Then select the File Location tab and click Browse. Then navigate to the Programs folder for Office 2010 (aka Office14).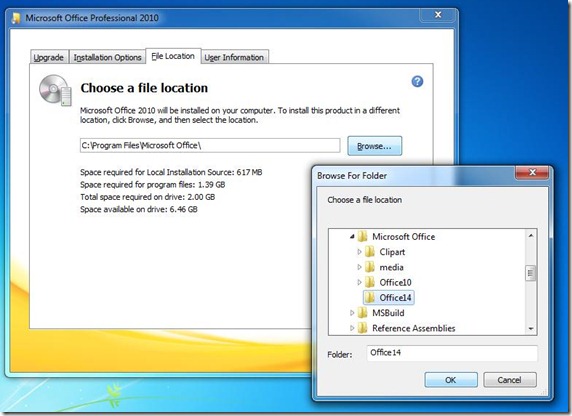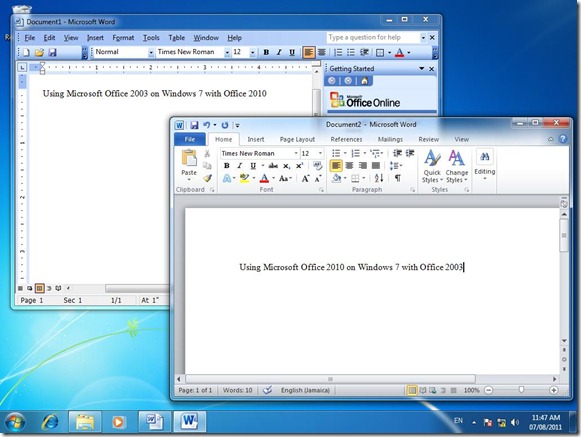 There you have it, the above screenshot displays two different versions of Microsoft Word running on the same installation of Windows 7.
Advertisement