One of the things I love about Windows 7 is the ability to quickly access features and functionality. Particularly access to your information is one of the great benefits of the OS, Instant Search is one example, but there is another significant improvement, its called a Jump List.
Jump Lists are contextual menus built into Taskbar and Start Menu list displaying your most recently accessed files along with common Task in some apps you can quickly start (jump into). In Windows XP, your only option was either the Recent Items menu (which still exist in Windows 7), the application File menu recent list or searching for the in a folder.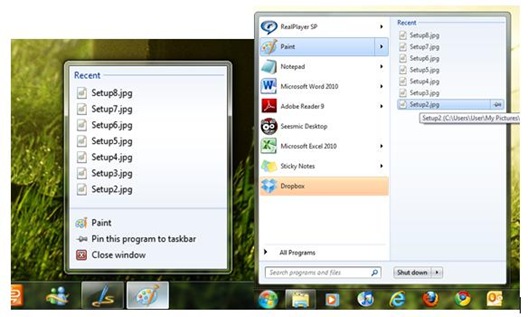 Jump List in Windows 7
There are several applications I use day in day out, Microsoft Word, Windows Live Writer and Paint are a few examples. There are either articles I am currently working on or would like to reference. As I write more articles, the oldest ones will be removed from the list. If you want to keep more items in the list you can change that easily, here is how you do it.
1. Right click your Taskbar (or click Start, type Taskbar, hit enter on your keyboard).
2. Click Properties > Start menu (tab) > Customize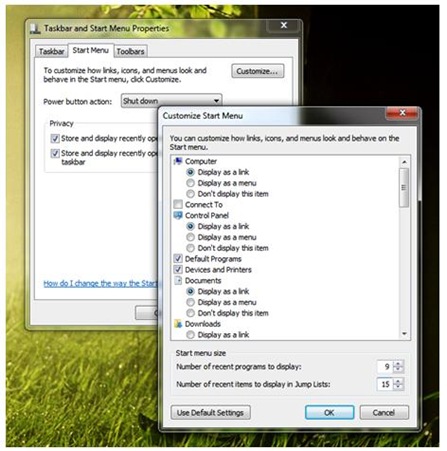 3. Under Start menu size, enter the number for the amount recent items you would like to see displayed in your Jump Lists
4. Click OK > then Apply and OK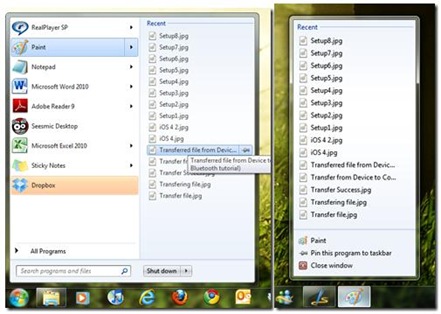 Increased Jump List size
The Jump List will now display more recent items for you to access.
Advertisement