HowToGeeks revealed a very useful feature in the Google Chrome browser which helps speed up the file upload process. It is done by dragging a file from the computer to the upload link in many web pages. This is not something that was announced at the Google press event this week. It was just quietly added in a recent release of the browser.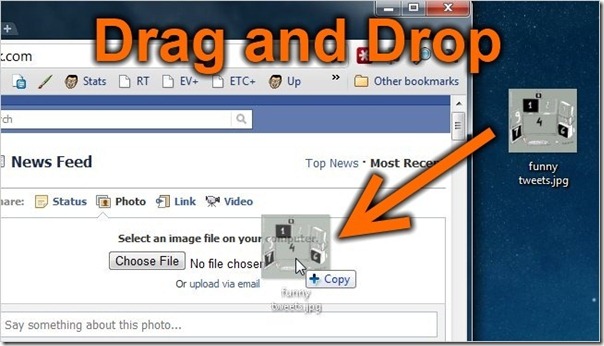 Normally a user will have to upload a file by clicking a link and navigating in the file explorer dialog box of their operating system. Select the file and click something like OK or Select. It then begins uploading. With the Chrome feature, just drag the file from the computer to the upload link (the choose file button in the above image from HowToGeeks) and it will upload automatically.
We tested this feature and it worked well, however it was not automatic. After dragging the file to the site with which we were testing the feature, we still had to click the upload button. However, this was much faster than clicking through an upload dialog box. This will speed things up, especially if you have a bunch of files to upload and the web page will only allow uploading a single file at a time.
Advertisement