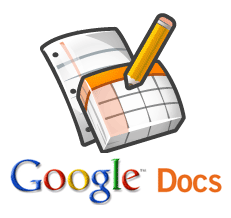 Working on an office document with a coworker or team member has traditionally been one of the most annoying and troublesome tasks for users involving numerous email attachments, merging of changes and time wasted finding the most recent version. While Google Docs has fixed this for many users, those who need to do work on the desktop haven't experienced the joy of collaborating in the cloud.
Today, with the newly announced Google Cloud Connect for Microsoft Office they can sync, share and collaborate on Word Excel and PowerPoint files right from within Microsoft Office. Cloud Connect for Microsoft Office is the perfect way for students to collaborate on group projects or for remote workers to join in on project documents.
Google Cloud Connect for Microsoft Office is a free plugin that works with Microsoft Office 2003, 2007 and 2010 on Windows computers. There is no open API for the Mac version of Office so Apple users will have to wait for now.
Google Cloud Connect for Microsoft Office performs a collection of tasks include;
Simultaneous Collaboration – Now you can easily work on the same document wherever you are. One user can be in Google Docs and another on Microsoft Office, working on the same document!
Offline Change Syncing – If one user is working offline their changes will be synced up when they connect again.
Overlapping Edit Handling – There is a built in method of solving any changes that are duplicated.
Revision History – Did you lose an important item while changing a document? Go back to a previous version to recover your work.
Cloud Sync – Enjoy knowing that your documents are synced to the cloud for access from Internet connected devices and backup up in case your computer crashes.
Mobile Editing – With the cloud sync, users can access the document on their mobile device such as Android smartphones and tablets or the iPhone and iPad and work with colleagues and classmates.
Unique URLs and Sharing – Share your document by just sending a URL to a coworker.
Learn more about Google Cloud Connect for Microsoft Office and how it helped staff at the Mazda Raceway Laguna Seca
Advertisement