In this article we show you how to setup an email account in Windows Live Mail 2011 for the first time. We also show how to add an existing email account if you already have Windows Live Mail set up.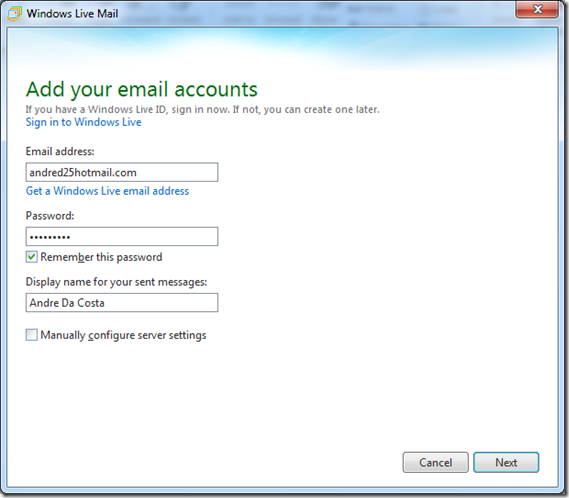 When you launch Windows Live Mail 2011 for the first time you are prompted to add an email account. Fill in all the necessary details, such as your email address, password and display name.
You can check the box to manually configure server settings, but you can leave that option out when setting up a Hotmail or Live account, as Windows Live Mail will automatically recognize those addresses.
Click Next.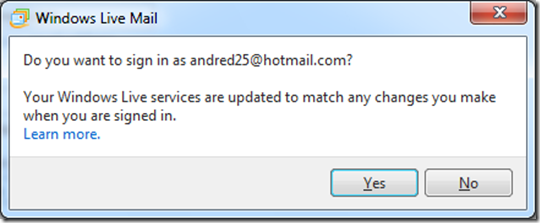 Click Yes if you are prompted to sign in to your Windows Live services.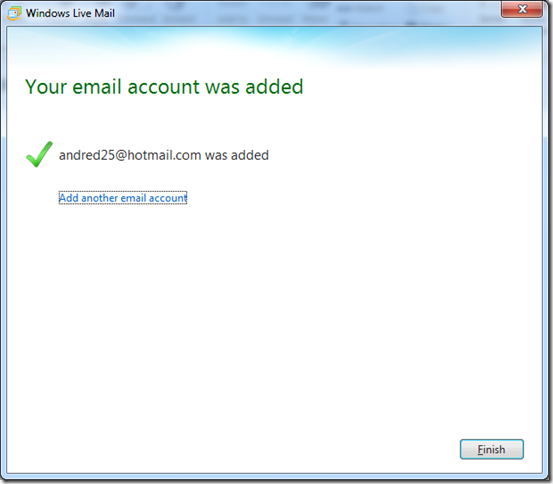 That's it! Click Finish to confirm changes.

Windows Mail will notify you that it is retrieving your email messages from the server.
Add another email account
You can also add another email account and manage it in Windows Live Mail.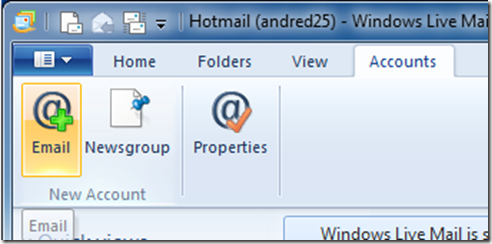 Click on the Accounts tab and click on Email in the New Account group.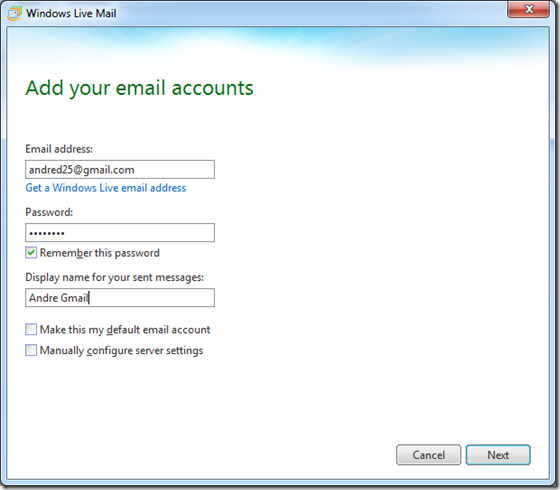 This will bring up the Add email account wizard again. Fill in all the necessary details. You will notice a new option at the bottom of the window to make this account your default email account or not. After filling out the information, click Next.
Since we are setting up a Gmail account, we have to manually enter some information for it to work. Let's take a look at doing that.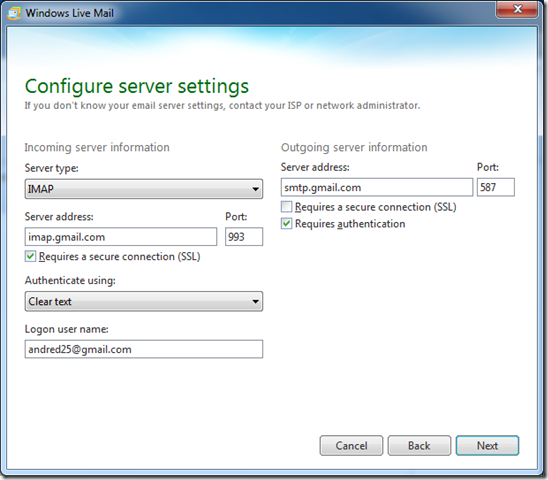 Server Information
Account Type: select IMAP from the list box
Incoming mail server: imap.gmail.com
Outgoing mail server (SMTP: smtp.gmail.com
Incoming server must be 993, and must use SSL encryption
Outgoing server can use 587, TLS encryption
For the Incoming server encryption, select SSL
For the Outgoing server (SMTP) encryption, select TLS
After filling out the necessary details, click Next.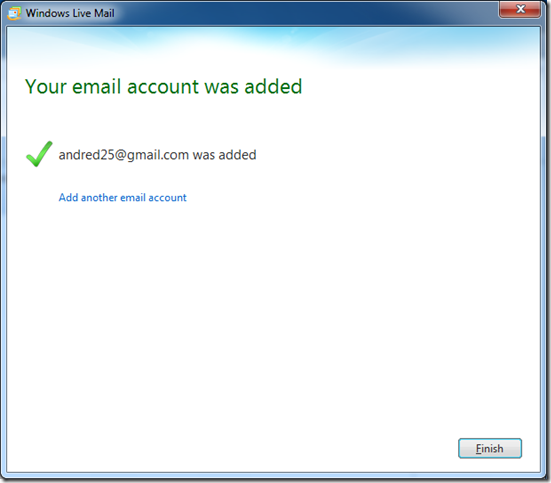 Click Finish confirm the information you entered.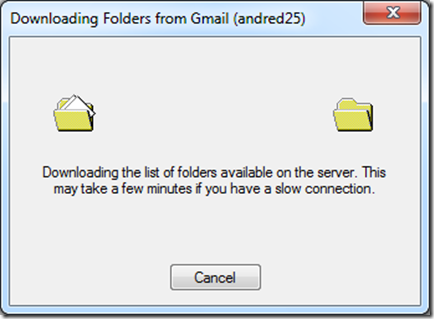 Downloading email folders for Gmail account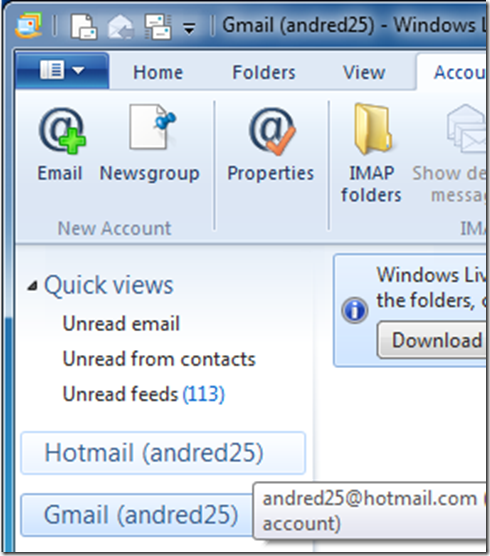 Windows Live Mail makes it convenient to switch between multiple accounts and check your email.
Advertisement