Sometimes you have to reinstalling Windows. You might wonder if this means backing up files as well as reinstalling applications and drivers. You don't have to. One way to get around this, while fixing whatever problem you are having with Windows 7, is to do a simple repair upgrade.
A repair upgrade is the simple process of installing a new build over the existing installation of Windows 7, using your installation DVD. What this does is replace broken operating system files while preserving your personal files, settings and installed applications.
Let us take a look at doing that.
Note: If you initially installed Windows 7 from a RTM disc (when it was just released), then updated to Service Pack 1, you won't be able to use the RTM disc to do the repair upgrade because the version installed is newer than what is on the disc. The work around for this is to uninstall Service Pack 1.
To do that:
Click Start, then type: view installed updates.

Hit Enter on your keyboard.
Search for KB976932.
Select it and click Uninstall.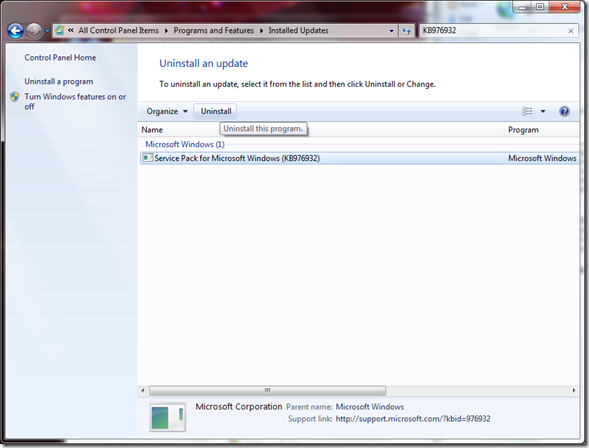 After your computer restarts, your computer will be restored to the RTM release of Windows 7. If you have not updated to Windows 7 Service Pack 1, you can skip this section. Another option: If you can obtain a Windows 7 retail disc that has been integrated with the SP1 code that matches your currently installed edition, then you can just use that instead.
Doing the Repair Update
The repair upgrade is a straightforward process. Simply boot to your Windows 7 desktop. Insert your Windows 7 installation DVD, then click Install Now.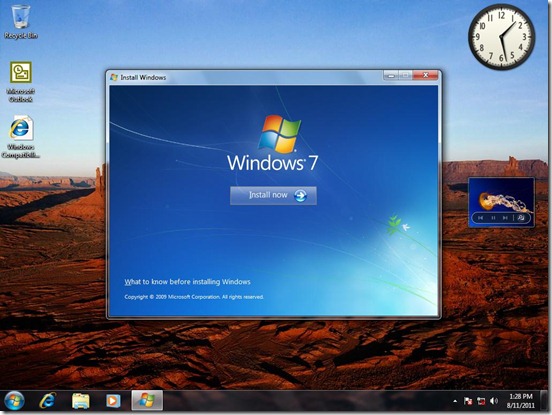 When the setup menu appears, click Upgrade.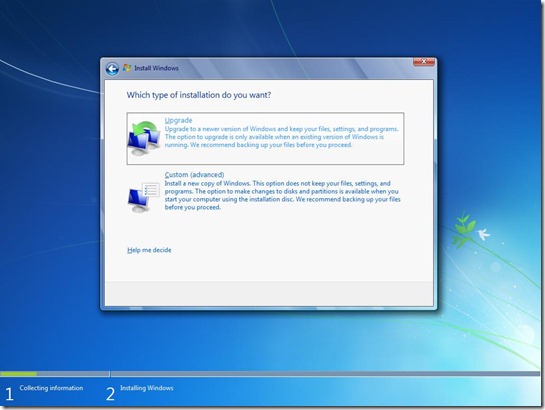 Setup will begin copying files. This will also replace any broken operating system files that might be preventing Windows from functioning properly.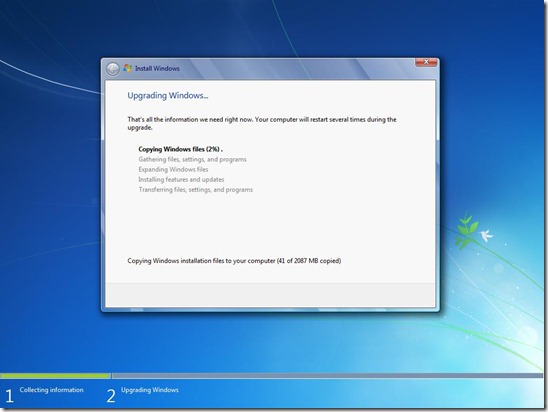 There you have it: your personal files and installed applications are preserved. I found this especially handy for fixing corrupt operating system features. For example, I had disabled some features in Turn Windows Features on or off. When I tried to re-enable them, they would not work. Repair upgrade was able to fix this.
Of course, this means you will need to reapply any updates, since it basically replaces certain applications. It is an inconvenience, but achieves a functioning system if all else fails.
Advertisement