If you plan on sharing your PowerPoint Slideshows, its best to leave out your added notes that you wrote while constructing the presentation since there might be information you might not want disclosed.
Before Sharing, make a copy of the presentation so you can retain your original copy if you need to access your notes again. To do this, click File > Save As.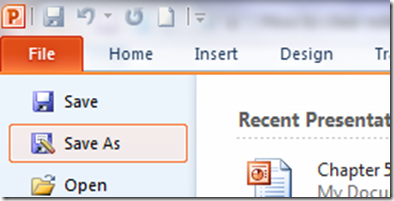 Give the presentation a new name and click Save: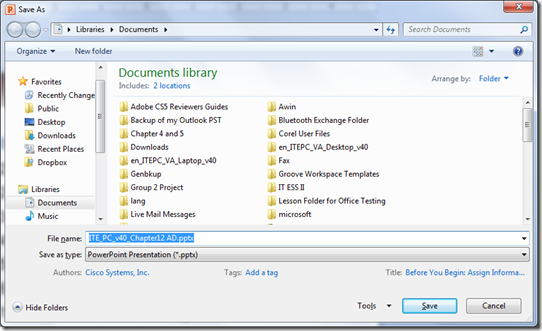 After saving the presentation, click File again then click Info.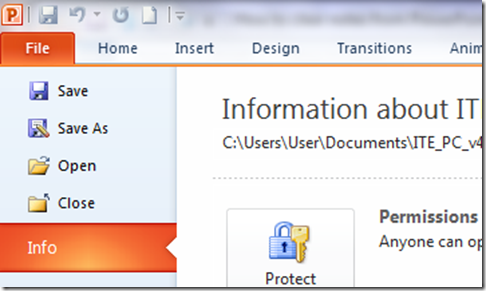 Under Prepare for Sharing, click the Check for Issue button then click Inspect Document.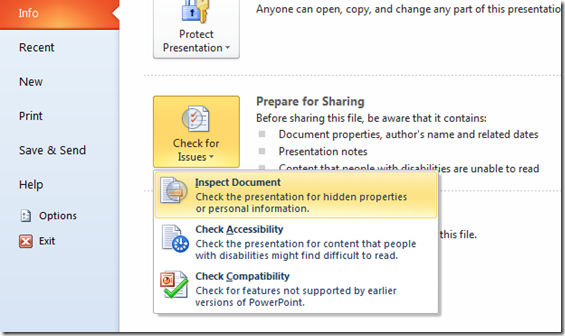 This will launch the Document Inspector dialog.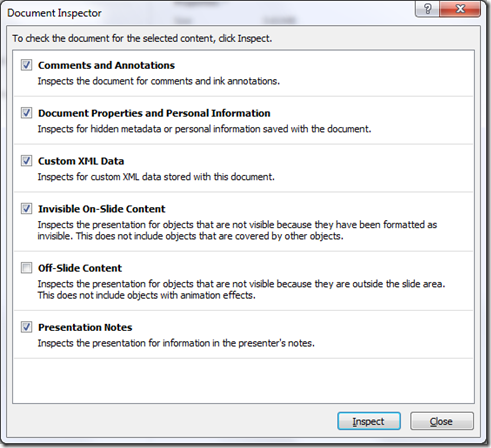 Click the Inspect button at the bottom of the window. This will run a quick scan and check for information within the notes area.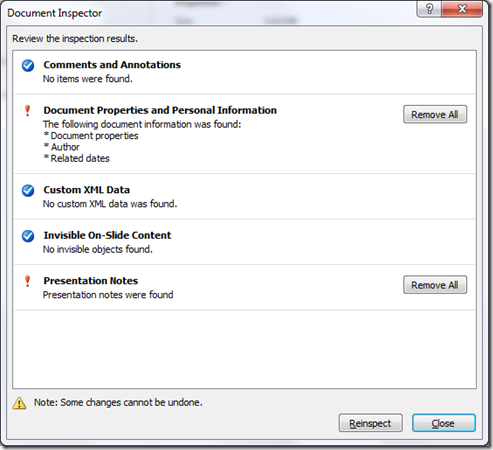 As you can see in the above screenshot, we do have some Presentation notes, click the Remove All button to clear out this information, the click Close. You can go ahead and share your presentation now.
Advertisement