MSI's new version of the GT660, the GT660R, is now available in the United States. The GT660R contains an Intel Core i7 processor among other impressive specs.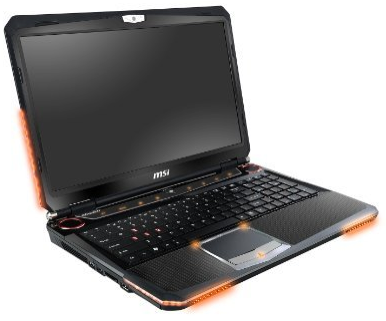 The MSI GT660R features a 1.73GHz Intel Core i7-740QM processor, 6GB of RAM, 1TB HDD, NVIDIA GeForce GTX 285M graphics card, and a Blu-Ray combo drive all shoved into a roomy 16-inch laptop. It also includes two theater-grade speakers as well as a subwoofer in MSI's Dynaudio-developed sound system.
Despite the amount of power, MSI saw it fitting to put in a 16-inch display that has a resolution of only 1366×768, which is far from ideal for a high-definition gaming laptop of that size. Also, being a desktop replacement laptop, it sports a desktop-like heft, weighing in at 7.7 pounds. Additionally a reviewer on Newegg noted that the power brick is one of the largest they've ever seen and doesn't pack away well in a typical laptop bag.
So, if the low resolution and weight don't scare you off, you can order a MSI GT660R today for $1699.99. After all, it does light up.
Advertisement