At CES 2010 HP refreshed their consumer tablet model introducing the lighter, and now Intel powered, TouchSMart tm2. The smaller and quieter running convertible tablet was still running an Intel Core 2 Duo processor, instead of the newer Intel Core i3 and Core i5 processors which were in use across much of the HP line. Judging from an Amazon item page, it looks like the 12.1″ tablet will soon be powered by new Intel core i3 and Core i5 processors.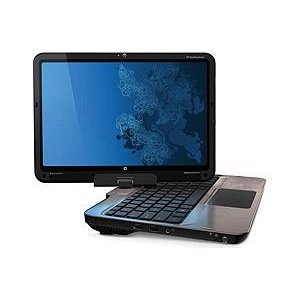 SlashGear turned up a listing on Amazon which is offering the HP Touchsmart tm2 with an Intel Core i3 processor for pre-order. There is no specific ship date but multiple sites are reporting that they expect to see this officially unveiled in June.
Aside from the new Intel Core i3 processor, the HP TouchSmart tm2-2050us shares most of it's specs with the current Hp TouchSmart tm2 available direct from HP; this includes 3 USB 2.0 ports, an HDMI port and the lack of an optical drive.
Advertisement