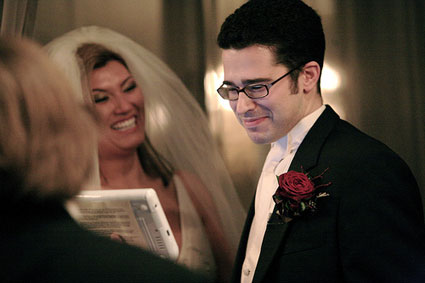 Tech blogger Chris Pirillo got married recently and was able to convince his bride to read their vows off a pair Tablet PCs. He picked up a pair of TabletKiosks v7110 UMPCs for the ceremony.
The groom's dad had enough foresight to insist they print their vows and tape them to the back of the UMPC, just in case the batteries crapped out. In the midst of her vows, the bride's tablet did indeed die and she had to flip it over to finish them up.
Not sure how long the ceremony was, but battery life is the last thing a bride should have to worry about.
Read more at Chris Pirillo's Blog
Advertisement