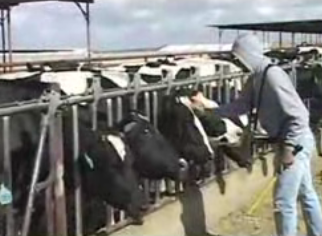 Here's a video that shows how one dairy uses Tablet PCs to manage the health, breeding and care of over 8,000 cows. Box Canyon Dairy uses eight MobileDemand xTablets to track down individual cows and do whatever needs to be done.
This is a really cool implementation of mobile technology and something that a city guy like me would never think of. MobileDemand is based in Iowa, which has slightly more farms than Silicon Valley, and customers that obviously don't work in cubes.
The owner of the dairy says the xTablets save him up to three hours per day and his employees love them. He says the xTablets have survived being thrown up to 20 feet.
With the xTablets, Box Canyon Dairy is able to have better and more up to date medical files for their cows than the vast majority of doctors have for their human patients.
Advertisement