Motion Computing's introduced the J3400, a rugged Tablet PC J3400 that's light weight and built to stand up to abuse. Rob Bushway got an early copy of the J3400 and put together a photo gallery and 30 minutes of video over at GottaBeMobile.com.
The Motion Computing J3400 is designed to stand up to drops, water and dust thanks to some special rumber padding, sealed ports, chemically strengthened glass and a sturdy magnesium-alloy frame.  It can be dropped from three-feet onto plywood and keep on ticking.
The J3400 can be loaded with goodies, including an innovative keyboard that turns the J3400 into a  convertible tablet, dual batteries and a docking station that can charge  up to three batteries.
Here's one of Rob's videos showing off this new tablet. The Motion Computing J3400 starts at $2,299. For full details visit GottaBeMobile.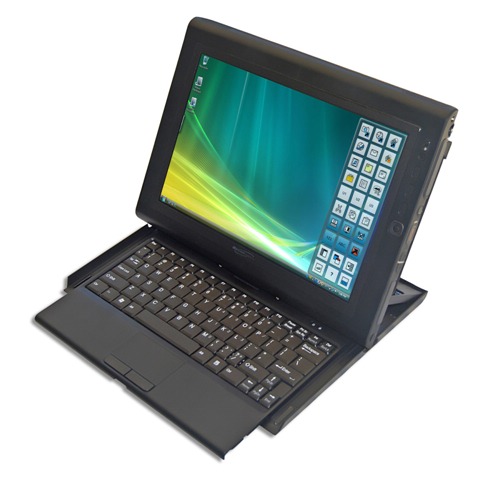 Advertisement