Engadget is reporting receiving an initiation to a WebOS announcement even on February 9, in San Francisco. The invitation doesn't say much about it, but says, "Think Big. Think Small. Think Beyond."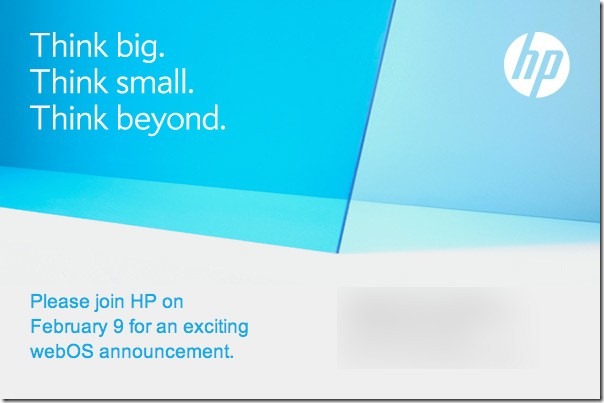 There will be lots of speculation, but with the three phrases, it could be anything. Our prediction is that Engadget is right. The company will announce a new WebOS cell phone meeting the small part, a new tablet which fits the big part and they will reveal their roadmap for the future of WebOS.
Don't be surprised, however, if the announcement also includes information about a version of the operating system that will run on their touch enabled printers making the term multifunction mean something new. We could imagine a printer that also included file storage and sharing, apps for uploading files printed to the printer or scanned/faxed on it.
Advertisement