HP ProBook b and ProBook s notebooks offer a range of features suited for small to medium-sized businesses, including consumer favored features and finishes and business ready security and reliability with the latest specs.
The new HP ProBook s series and ProBook b-series notebooks will arrive in June. HP has not announced the price for the next generation of ProBook notebooks, but they should start around $500-$600, cheaper than the EliteBook business notebooks.
The ProBook notebooks come in a variety of configurations with the latest Intel third generation Core i processors and AMD processor options. The ProBook b-series offers discrete or integrated graphics options, including AMD EyeFinity to power up to four displays. The ProBook s-series notebooks include switchable graphics that adjust to maximize battery life. Business travelers will appreciate the 3G and 4G LTE connectivity options available on the ProBook b-series.
Watch as HP highlights the new features for the 2012 SPring update to the HP ProBook s-series notebooks.
The Probook notebooks are available in multiple sizes, ranging from 13.3-inches to 17.3-inches.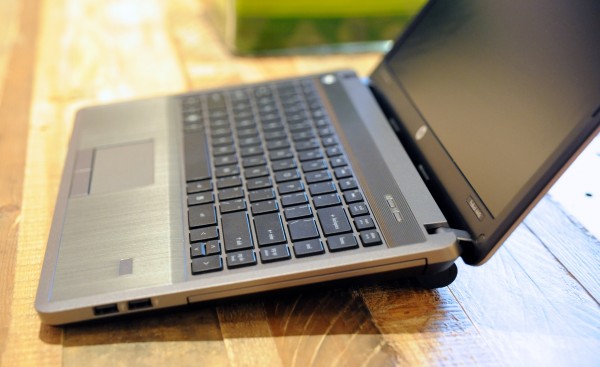 The Probook s-series is available in the following sizes,
ProBook 4340s – 13.3-inch diagonal
ProBook 4440s – 14.0-inch diagonal
ProBook 4545s – 14.0-inch diagonal (AMD)
ProBook 4540s – 15.6-inch diagonal
ProBook 4545s – 15.6-inch diagonal (AMD)
ProBook 4740s – 17.3-inch diagonal
The Probook b-sereis notebooks come in the following models and sizes,
ProBook 6470b – 14.0-inch diagonal
ProBook 6570b  – 15.6-inch diagonal
The HP ProBook b-series and ProBook s-series notebooks are durable notebooks, meant for small businesses that need notebooks to last years. The bead blast aluminum display and magnesium reinforced ABS design of the b-series should hold up to the abuses business notebooks take, better than a consumer notebook from a big box store. The s-series notebooks include a brushed aluminum finish and a spill resistant keyboard.
No prices are announced for the HP ProBook s-series and b-series yet, but the notebooks will be available from HP.com and authorized resellers in June.
Advertisement