Big box electronics store Best Buy is going to release a tablet under the Rocketfish brand. Rocketfish is Best Buy's in house brand of computer accessories. This comes from the Twitter account of Robert Stephens, the CTO of Best Buy and the founder of their Geek Squad.
According to TechCrunch (via Gottabemobile) the Rocketfish Tablet looks just like the HP Slate. Most of Rocketfish products are actually rebranded, which means the RocketFish Logo is put on a product made by another company, which gives this idea credibility.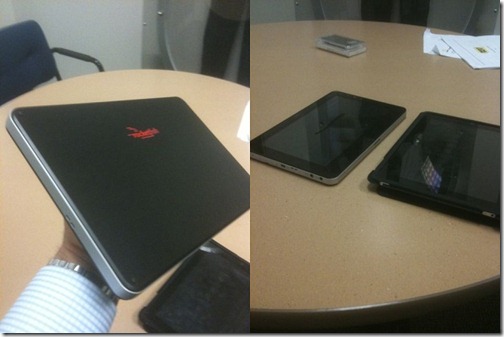 "Every seem and port seems to be the same right down to the (docking?) port on the bottom. (TechCrunch)
It looks like a 9-inch tablet. It will be interesting to see the pricing, tech specs and what OS this will run. According to CrunchGear, Stephens previously tweeted that Best Buy was producing an Android device, which could be the tablet.
Advertisement