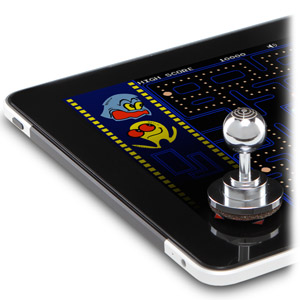 The ThinkGeek JoyStick-It iPad gaming joystick is now available. This unique iPad accessory is a joystick for the iPad. It attaches to the screen via a suction cup and gives the player a more tactile feedback game controller.
Any game that would benefit from a joystick instead of the touch controls of the iPad or other touchpad device will be a good fit for this accessory.
The ThinkGeek JoyStick-It is made of solid aluminum and a conductive material. This means that it works on capacitive touch screens, like that of the iPad or Samsung Galaxy Tab and even the new HP TouchPad tablet just announced.
From the JoyStick-It description at ThinkGeek:
Simply run your game of choice, place the JOYSTICK-IT over the on-screen control pad and push down. The JOYSTICK-IT sticks to the glass of your display and is ready for action. The lightweight solid milled-aluminum construction of the JOYSTICK-IT adds more precise movement and faster response time for enhanced playability. When you're done, simply pull-up on the JOYSTICK-IT to remove from the screen.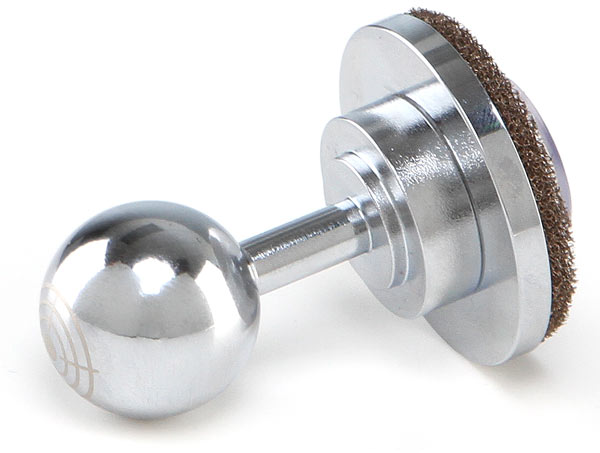 The joystick is selling for $24.99 at ThinkGeek. For two the cost is $39.99. Below is the company's demo video.
Advertisement