It's not quite time for CES, but LG's getting an early start by unveiling some of their biggest announcements – and they're pretty exciting.
First out of the gate is a pretty stunning achievement: LG is promising to introduce the world's lightest 15-inch laptop, the LG gram 15. It's the the third model in a line that includes, perhaps obviously, the LG gram 13 and LG gram 14. Like the smaller models, first introduced a couple of months ago, the LG gram 15 will weigh an astonishing 980g, or just 2.16 pounds.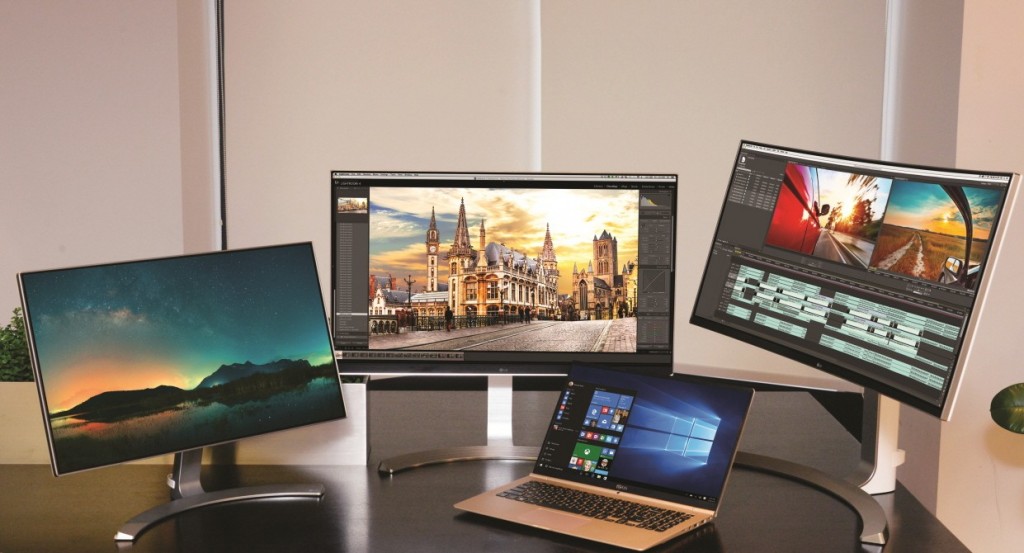 That's less than half the weight of other 15-inch flagships, like the Dell XPS 15 or 15-inch MacBook Pro. LG's managed to shrink the display bezel down, similar to what Dell has accomplished with the XPS 13 and XPS 15, and says that the LG gram 15 will fit inside the physical dimensions of a traditional 15-inch laptop.
There's not much more in the way of specs, outside of promising a 6th gen Intel Core CPU and Windows 10, but we can look to the LG gram 14 for a good idea – that model has an Intel Core i7-5500U clocked at 2.4GHz (Turbo: 3GHz), 8GB RAM, a 1080p display, and a 256GB SSD. They both achieve their low weight through the use of a hybrid carbon magnesium and lithium magnesium frame.

The company showed off more than just this svelte new laptop; they also announced at least six new display. Three of them are part of the company's UltraWide lineup – all three are 34-inch displays with a QHD resolution of 3440×1440; two of them are curved (34UC98, 34UC88), while one (34UM88) is flat.
There are also two new 27-inch, 4K displays – the made-for-gamers 27UD68 and made-for-professionals 27UD88. While the press release is unclear on quite which monitors have which features, some of the UltraWide displays will feature AMD's FreeSync adaptive refresh rate technology; the 34UC98 and 34UM88 will offer Thunderbolt 2 ports and the 27UD88 will have a USB-C port.
Finally, a new 24-inch display, the LG 24MP88, will showcase what LG calls the Infinity Display, a "virtually invisible bezel."
There's no word at the moment on prices or availability, but we're sure to find out more at CES – which is right around the corner. Be sure to stop back for our hands-on coverage!
Advertisement