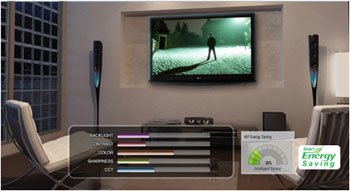 Amazon.com is offering a killer pre-Black Friday deal on a 3D LG HDTV. The LG 47LX6500 is a 47″ LED back-lit LCD HDTV that's well-suited for watching sports and 3D movies. The TV has an MSRP of $2699.99, but Amazon.com is selling it for a limited time for just $1375.99, or just over half of its original price. To sweeten the deal, Amazon is throwing in four pairs of 3D active shutter glasses so your whole family can enjoy 3D content without taking turns. The glasses have a list price of $179.99 each and Amazon is currently selling them for $79.95 each without the TV.
With a total savings of over $1,643.80, this is one HDTV deal that's too good to pass up. In fact, I decided to buy one as soon as I came across this deal as I've just moved into a larger home and am in need of a second HDTV. My budget was $1,000 and I was going to settle for a standard 2D (No 3D) HDTV and was willing make other compromises, such as buying a TV with a standard florescent backlight (non LED) and a 120Hz image refresh rate. However, this pre-Black Friday deal had much more than I thought I could get in the $1,000 ballpark. I justified the purchase by simply adding the cost of the glasses to my original budget, which means I'm essentially getting the 3D functionality, LG Internet apps and other niceties for free.
Continue reading to learn why this might be one of the best pre-Black Friday deals on an HDTV.
LG 47LX6500 at Amazon.com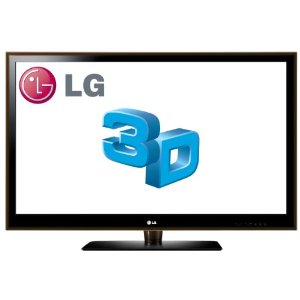 The LG 47LX6500 has an MSRP of $2,699.99, which sounded a bit high to me. I quickly scanned the Notebooks.com price database to compare prices between all online retailers offering the same TV. Butterfly Photo, the closest competitor, offered the TV for $1,597 without the glasses. TigerDirect and Sears offered the same HDTV to me for $1,699 without the glasses. It seems like quite a few retailers are getting aggressive about discounting the LG 47LX6500, but none offer quite as good as a deal as Amazon.com's.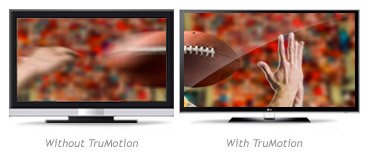 The LG 47LX6500 has everything I was looking for in an HDTV. My checklist of nice-to-haves included LED back lighting, at least four HDMI ports, 120Hz or faster refresh rate and 46″ or more of screen real estate. A visit to Best Buy left me disappointed. While there were plenty of sub $1,000 available, I'd have to spend $1,200 or $1,300 to get a high-quality LED HDTV with a 120Hz refresh rate. A fast refresh rate is critical when watching fast-action sports or movies with a lot of motion. Significant motion blur is visible with 60Hz HDTVs.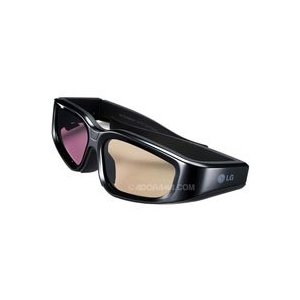 Similar LG HDTVs looked great at Best Buy, but I didn't bother writing down the model number because they were out of my price range and I didn't want to spring for a bunch of 3D glasses. I also recalling some stunning display's at LG's booth at CES 2010. While I'd prefer to see an HDTV's picture quality before spending so much cash, I'm comfortable with this purchase since Amazon offers a 30-day no-hassle return policy on televisions. As I wrote earlier (Amazon.com Black Friday Deals)  return policies are critical and something that should be strongly considered, especially if you're buying expensive gifts. If I come across a better deal on this, or any other TV, I can simply return the LG 47LX6500 to Amazon and get a 100% refund. Returning an HDTV to Best Buy would result in a 15% restocking fee, a tidy chunk of change on a big purchase like a laptop or an HDTV.

Another nice bonus with the LG 47LX6500 is that it includes LG's Netcast Entertainment. This feature provides easy access to YouTube, Netflix and other online videos and photo sources. The one thing that really annoys me about this purchase is that while an Ethernet port is built into the HDTV, you have to pay about $40 extra for a WiFi adapter if your router isn't in your living room. On a TV that's priced this high and with Internet features I'd expect the WiFi functionality built in. I'm sure plenty of people buy the LG 47LX6500 and surprised to find they can't connect to their home Wi-Fi network straight out of the box. According to Amazon, only 17% of LG 47LX6500 buyers also buy the Wi-Fi adapter. Chances are, far more people place their TV out of range of their wired networks and simply never connect it to the Internet.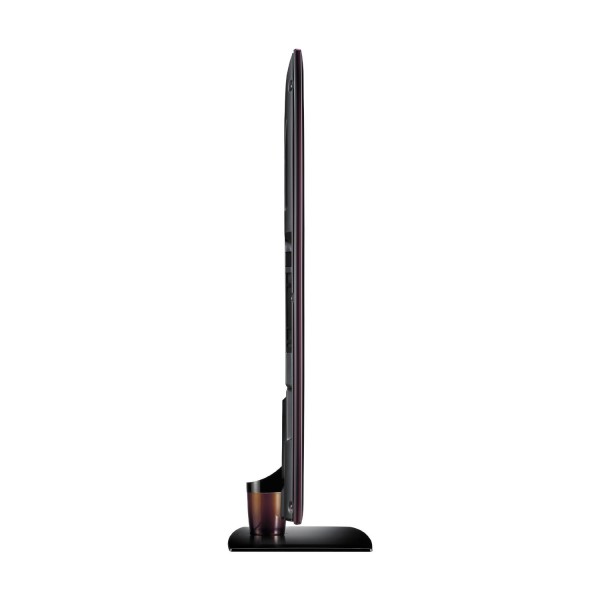 On thing that I really like about the LG 47LX6500 is that it is very thin, measuring just 1.2″ thick. Thinness wasn't on my list of top priorities, but it is a very nice bonus, especially if I end up mounting it on a wall. Thinness can be overrated however, especially if you're planning on plopping your HDTV on a coffee table or some other big stand.  Weighing in at just 50 pounds, the LG 47LX6500 won't require a super heavy duty mounting kit and it's light enough for me to move around the house on my own.
One thing I don't like about ordering big ticket electronics items online is that I hate waiting for them. During the holidays it can be very frustrating as couriers are bogged down and over worked. They often deliver late in the day and are in a big rush. I've heard FedEx and UPS  ring more doorbell during the holidays on several occasions, only to see the trucks pulling away by the time I reach the door. With the purchase of the LG 47LX6500, Amazon offers complimentary white-glove delivery service. At checkout I was asked to choose a two-hour delivery window on Black Friday. A courier will drop off my HDTV between noon and 2pm, which is a lot better than just seeing an 'out for delivery' status message on FedEx.com and having to wait around for the delivery all day. Amazon mentioned that this was a Prime shipping privelage (I'm an Amazon Prime member), but it's not clear if they offer this to all LG 47LX6500 buyers.
Getting the 47LX6500 Deal at Amazon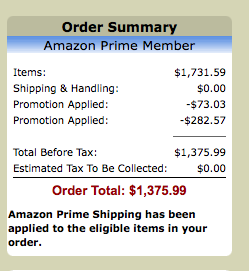 In order to get the same deal as I did, just visit Amazon.com's free 3D glasses deals page. Select either the the 47″ model  or the larger 55″ model, which costs significantly more. Also select the 3D active shutter glasses. It's very important to change the quantity of the active shutter glasses to "4" in your shopping cart prior to checking out.
Once you put together your order and enter your payment info, your discount will be calculated. You'll see that the cost of the glasses are eliminated by two promotions. Tax is not collected at the time of purchase in most states and there's no charge for shipping.
All in all, this is a fantastic deal and I can't wait to try out the TV on Black Friday.
For more 2010 Black Friday deals, visit Notebooks.com's Black Friday Deals page. You can learn more about Amazon.com's Black Friday deals on this page.
Click here to view this deal at Amazon.com
Advertisement