Over the next few hours owners of PCs running Microsoft's Windows 7 and Windows 8.1 operating systems are finally getting Microsoft's new Windows 10 operating system absolutely free of charge. It's a worthy upgrade. Microsoft has fixed a lot of issues stemming from its Windows 8 operating system and introduced a fresh approach to the way it embraces tablets, notebooks and anything in between.
That some users are getting Windows 10 free of charge is noteworthy. For now, all the focus seems to be on those users. Slowly but surely, Microsoft's hardware partners plan to flip that discussion. Windows Vista and Windows XP machines aren't going to get Windows 10. Many of them have hardware issues that prevent them from doing that. Microsoft isn't offering the free Windows 10 upgrade to the Windows Vista and Windows XP PCs that can.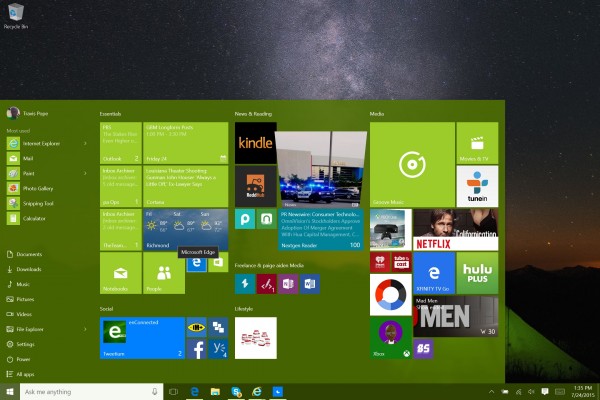 HP, Lenovo and Dell are banking on these users finally upgrading their hardware. In fact, HP and Dell have machines available to purchase for anyone and everyone who wants one. Here are 5 Windows 10 notebooks that you can purchase today.
Dell Inspiron 14 3000 Series Non-Touch $229.99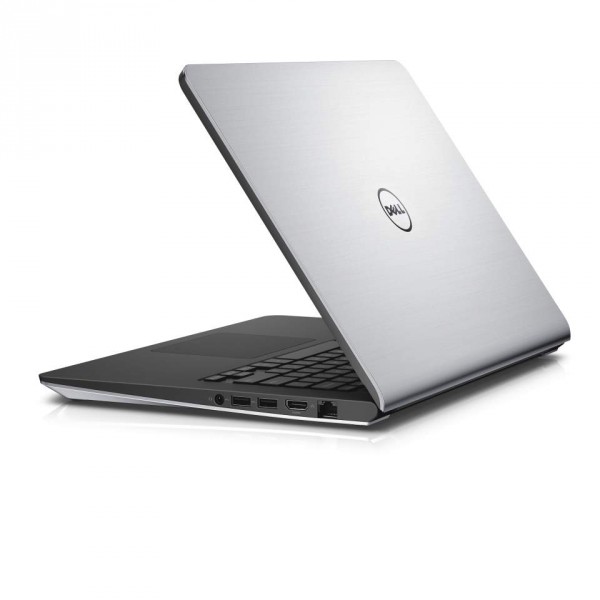 For Windows 10 to be successful, Microsoft has to convince users that it's the best operating system the company has ever made. That means giving them what they want, proper support for things that don't have touch. The Dell Inspiron 14 3000 doesn't have a touch display, but does fully embrace a new world in which users don't need too much PC.
The 14-inch notebook comes with Windows 10 Home, 2GB of memory and 32GB of storage. To store everything else a user might need Dell is throwing in 100GB of OneDrive storage. There's a microSD card slot, two USB 2.0 ports and 1 USB 3.0 port. Its processor isn't the fastest – it's an Intel Core Celeron Processor. It's not meant for gaming, it's meant for web browsing, checking email and playing some the mobile games available in the Windows Store. At $299, it's a steal.
[ Buy the Dell Inspiron 14 3000 Series Notebook for $229 at Dell ]
Dell Inspiron 11 3000 Series 2-in-1 $329.99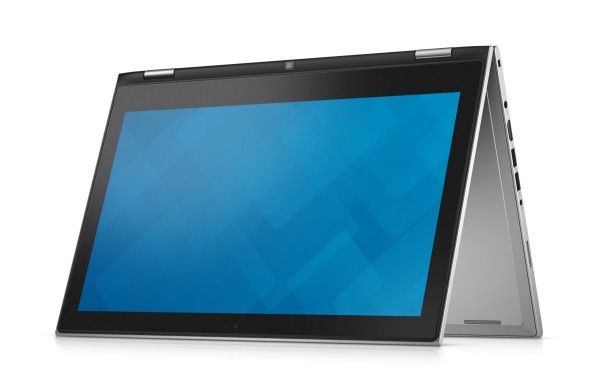 For those that need a robust Windows 10 2-in-1 Dell has a very attractive buy. A new breed of 11-inch notebooks that can transform into a tablet are changing the way users stay productive and entertained.
The Inspiron 11 3000 Series 2-in-1 has a dual core Intel Celeron Processor, Windows 10 Home, 4GB of memory and 500GB of hard drive space. The hard drive and extra RAM give it more performance than the non-touch version. Within seconds, the Inspiron 11 3000 2-in-1 transforms into a tablet.
[ Buy the Dell Inspiron 11 3000 Series Notebook for $329.99 at Dell ]
HP Notebook-15-F355nr $409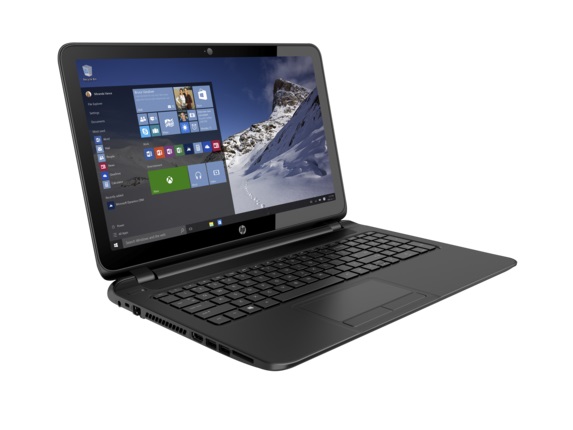 The HP Notebook 15-F355nr isn't incredibly low price and doesn't have as many features as higher priced notebooks. In the grand scheme of things the notebook sits in the middle of the PC ecosystem. It's for people who need something that'll handle just about anything – provided what they need isn't a gaming machine or to render video.
Inside is a 15.6-inch 1366 x 768 display, an AMD Quad Core Processor, 2 USB 3.0 ports, 1 USB 2.0 port a media card reader and AMD Radeon HD 8400 Graphics. 750GB of storage and 4GB of RAM complete the experience.
With that graphics card and a dedicated DVD drive built-in, this machine is just right for anyone wanting to pick up a new PC but keep all the creature comforts from their old notebook.
[ Buy the HP Notebook-15-F355n from Dell for $409 ]
Dell Inspiron 15 7000 Series 2-in-1 $549.99

With a built-in 5th generation Intel Core i3 processor, a 15.6-inch 1080p display and 500GB of storage, the Dell Inspiron 15 7000 Series notebook is pretty robust. There's 4GB of RAM inside to complement that performance processor. Also included is a media card slot, and two USB 3.0 ports. There's also a standard USB 2.0 port.
This machine also has a hinge that lets users turn it into a tablet.
[ Buy the Dell Inspiron 15 7000 Series 2-in-1 from Dell for $549.99 ]
HP Envy x360-15 w154nr $1049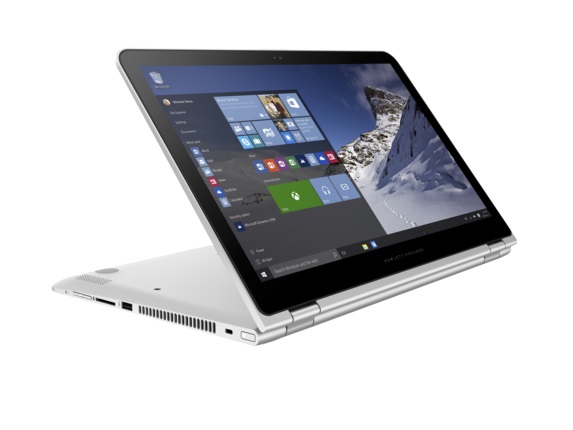 Finally, there's the HP Envy x360-15 w154nr. By far, it's one of the best Windows 10 machines available from any manufacturer today. On the outside HP has a winning design. It's metal clad, with black accents wrapping its gorgeous 1920 x 1080p display. 8GB of RAM and an Intel Core i7 processor complete the experience.
As Windows 10 is about combining productivity and entertainment in one package, the HP Envy x360-15 w154nr is a flagship device.
[ Buy Envy x360-15 w154nr from HP for $1049 ]
Good luck with your Windows 10 notebook purchase. Besides these machines available for order, some retail stores should have PCs running Windows 10 today available for purchase today too. That includes Wal-Mart, Staples and Best Buy. Remember, don't feel forced into buying a machine that's inside or outside your comfort zone. Windows 10 adapts to the device you have it on. If there's a touchscreen, but no keyboard detected it'll go into Tablet Mode. If there's no touchscreen Windows 10 puts Windows Store apps in windows and has a Start Menu.
Advertisement