Sony announced colorful updates to the Sony VAIO E Series and VAIO C Series notebooks. The E series are everyday entertainment laptops that are finally joining the Sandy Bridge revolution while the C series is aimed at users hungry for performance and portability.
Sony VAIO E Series
The Sony VAIO E Series update includes new processor options, allowing users to pick between the latest Intel 2nd Gen Core i3 or Core i5 Intel processors and the AMD Fusion E-350 dual-core fusion processors which pack in a very capable AMD Mobility Radeon HD6130 GPU to handle graphics. You can pick up a VAIO C notebook in 14″, 15.5″ or 17.3″ sizes to fit your needs. The color options include midnight blue, glacier white, charcoal black and blush pink, but the 17.3″ VAIO C will only be available in black or white.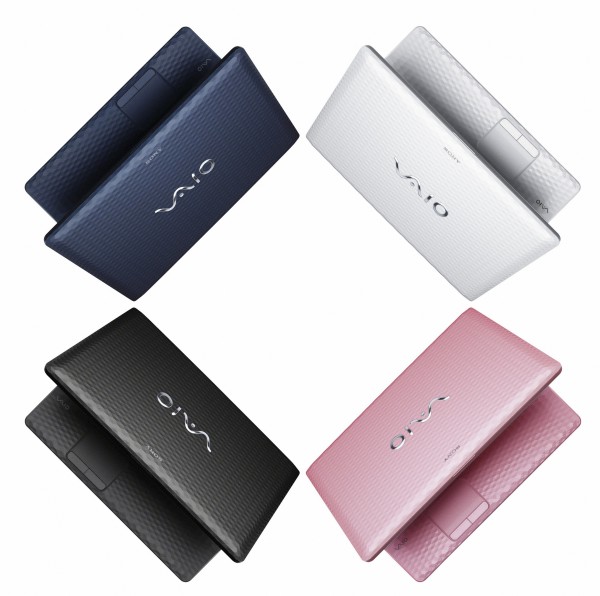 The cases of these computers have an interesting geometric pattern on the lid and wrist rest that grabs attention, which Sony says will make the notebooks fingerprint resistant.
In addition to color enhancements the E Series now have keyboards that span edge to edge, with the larger models packing a dedicated number pad. Sony describes the touchpad as dimpled,  meaning it is recessed into the wrist rest with two buttons in front of the pad.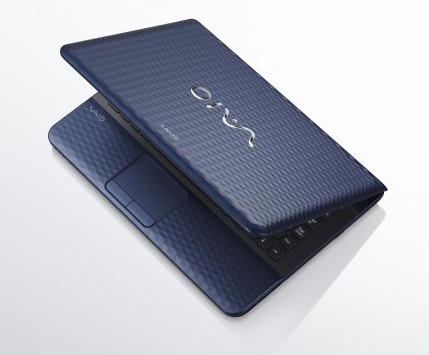 Three hardware buttons on the E Series will engage WEB, VAIO and ASSIST functions. They three functions do the following:
WEB – access to the Internet without having to boot into Windows
VAIO – loads the Sony Media Gallery software which plays various kinds of media
ASSIST – takes you to the VAIO Care support system
Sony is aiming these notebooks at the average user who wants to do basic tasks , with the ability to also deliver on the entertainment experience. The computers can be connected to an HD TV for 1080p HD movies via a HDMI cable. There will be an option for Remote Keyboard function that interfaces with Sony branded TVs, Blu-ray players to control them and there will be Remote Play for connecting to a Sony PlayStation 3 so that you can access the multimedia content on your PS3 using the notebook through the Internet while away from the gaming system.
Other features include:
LED backlit LCD
Built-in mic
Web camera with face tracking
Pricing and Availability
These VAIO E Series computers will start at around $550. You can pre-order one starting on June 19 at Sony's Website. Sony Stores and other major retailers will be carrying them in the next month.
Sony VAIO C Series
For users that want a more portable solution, with the ability to add a Blu-Ray drive, Sony offers the refreshed VAIO C notebooks which come in 14″ and 15.5″ sizes. Along with new spec options, which include Intel Core i3 and Core i5 Sandy Bridge processors, the VAIO C notebooks can now by purchased  in Neon Red and Thunder Blue.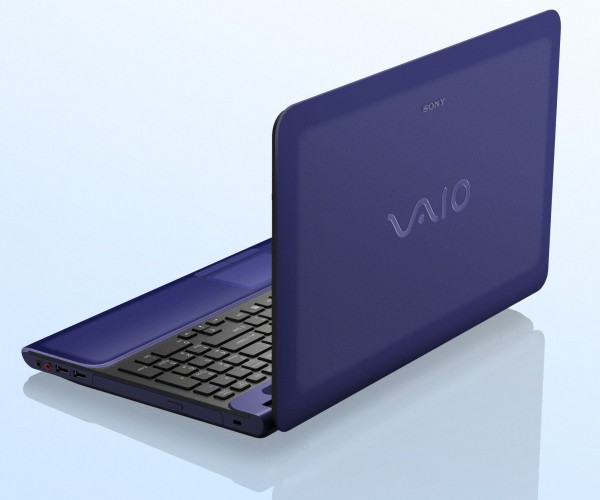 Graphics will be powered by the AMD Radeon HD 6630M 1GB Hybrid GPU on higher end models. This graphics processor will give you pretty good performance and thanks to the hybrid system decent battery life when you don't need the horsepower. Sony promises up to nine hours of battery life on the smaller 14 inch system, while the larger 15.5 inch C Series will give you up to eight hours. Even if we discount the battery ratings to two-thirds, the promised battery life is still quite good.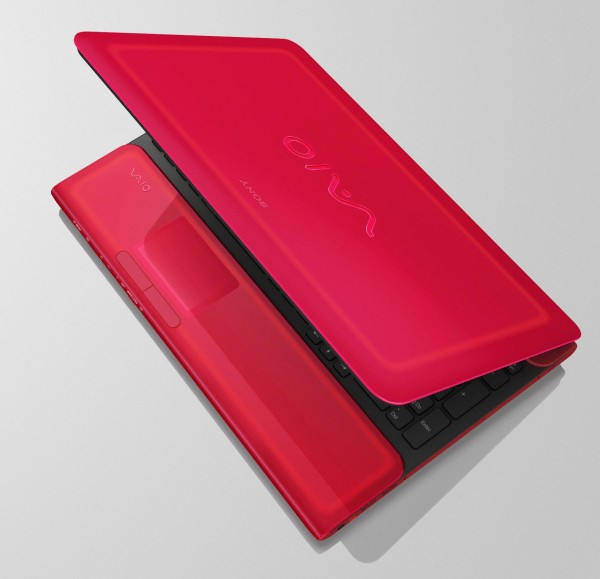 On certain "Signature Collection" models Sony will include their Imagination Studio Suite 2 VAIO Edition which is optimized to handle multimedia editing  for users who want to get creative with pictures, audio and video.
If you get the Intel WiDi adapter along with your C Series laptop, you will enjoy wireless HD video streamed to your HD TV set. The computers also sport the following:
Backlit keyboard, with a number pad on larger models
HD web camera with Exmore sensor technology
The same three shortcut buttons for WEB, VAIO and ASSIST mentioned above
Pricing and Availability
Like the E Series, you can pre-order The VAIO C notebook in Thunder Blue at Sony.com on June 19 starting at $730. This Thunder Blue model will also arrive at many retail locations in June.
The Neon Red VAIO C will come out later this summer, with availability at the following stores:
ABT Electronics
B&H Photo
Fry's Electronics
J&R Electronics
MicroCenter
Nebraska Furniture Mart
Sony Stores
Advertisement